Why Should Start A Wedding Venue in 2022
Have you always dreamed of opening your own wedding venue? Well, good news! 2022 may be the best year in many years to open one.
While the event industry as whole has suffered through the Covid-19 pandemic, the light at the end of the tunnel is that the industry will now see a surge in business over the next few years.
Before and during the pandemic, opening a wedding venue may have seemed like a risky undertaking. Now in 2022, we're here to tell you there hasn't been a better time to consider opening a wedding venue of your own.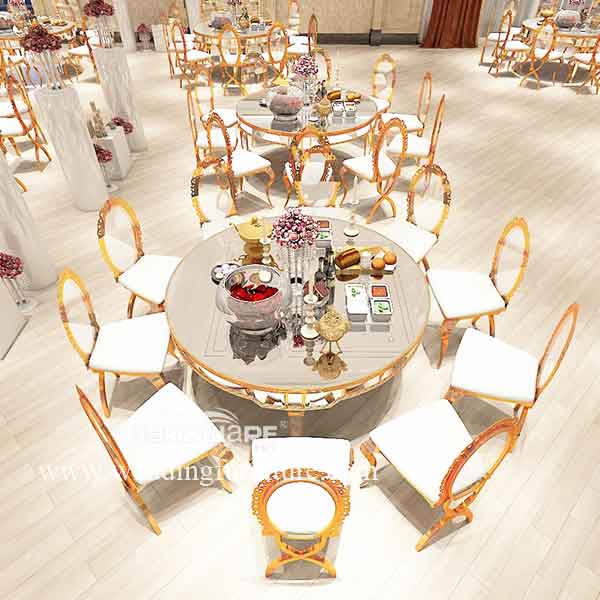 Here's 3 reasons why we think you should open a venue in 2022:
2022 Is A Boom Year For Weddings
According to the Wedding Report, roughly 2.5 million weddings are expected to happen this year.
The combination of couples who had to postpone their wedding due to Covid-19, along with recently engaged couples has resulted in the most weddings in a year since 1984.
Current Venues Are Overrun
With the increased number of weddings this year, many venues are unable to accommodate the demand. We're seeing venues offering weddings on odd days of the week just so they can keep up.
Unfortunately, certain couples will have no choice but to postpone their weddings until 2023 or beyond because there aren't any venues available. As a new venue you'll be able to book couples instantly who don't want to wait for their big day.
Couples Want to Celebrate Big
After waiting so long to tie the knot, couples are craving big celebrations with all of their loved ones.
According to Forbes.com, in 2022, the average number of guests is projected to be 129, which is in line with pre-pandemic numbers, when the average was 131.
Do you have a large barn or land you've been wanting to convert to a wedding venue? Now would be the perfect time.
Not only that, but if you add your own inventory of trending tables and chairs such as wedding tables and cross back chairs, you'll be able to attract those couples wanting a big, lavish celebration.
Related article: Metal Restaurant Furniture
Need to order wedding furniture? Welcome to contact!
Please follow our Instagram or Facebook to get more latest news.