Upgrades Stylish Furniture to Elevate Your Wedding
We will explore stylish ways to elevate your wedding with stunning furniture upgrades. The right choice of furniture can enhance the overall aesthetic, create a comfortable and inviting atmosphere, and leave a lasting impression on your guests. From seating options to decorative pieces, we will provide you with inspiring ideas to transform your wedding space with stylish furniture.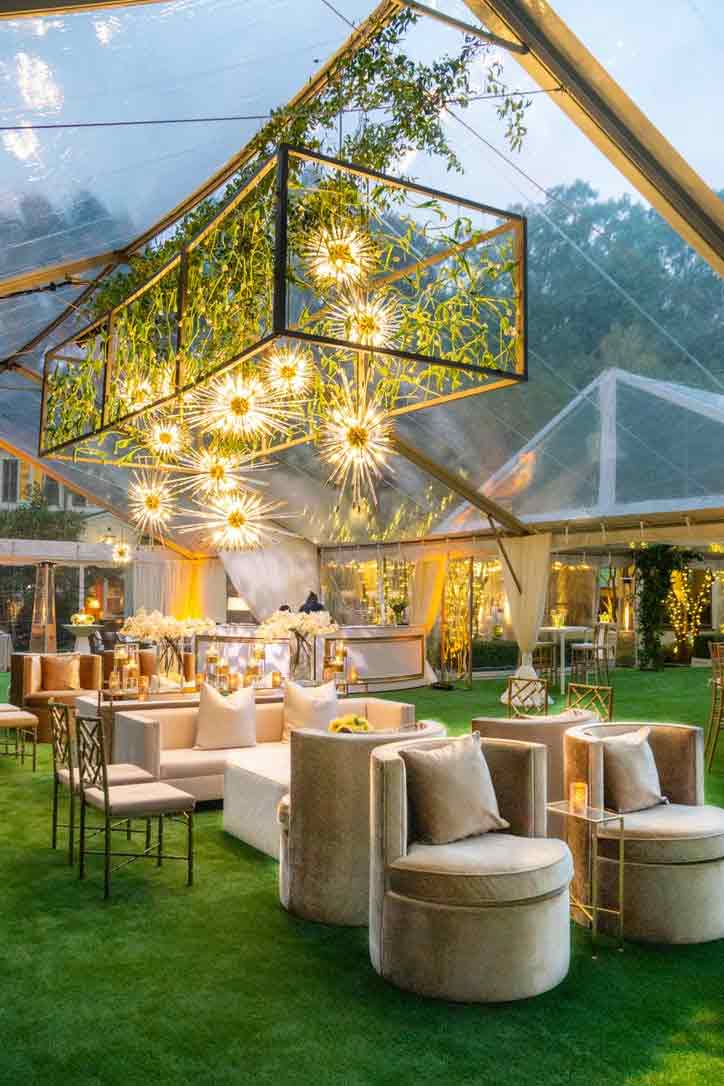 Luxurious Seating:
Upgrade your wedding seating with luxurious options that offer both comfort and style. Consider elegant velvet sofas or chic tufted armchairs for a touch of sophistication. Opt for sleek and modern dining chairs or glamorous throne chairs for the head table. Choose seating that complements your wedding theme and provides a comfortable and stylish experience for your guests.
Statement Tables:
Make a statement with your wedding tables by selecting unique and eye-catching designs. Incorporate farmhouse-style wooden tables for a rustic and charming atmosphere. Choose sleek and minimalist designs for a modern and contemporary look. Consider ornate and vintage-inspired tables for a touch of elegance. The right choice of tables will elevate the overall visual appeal of your wedding reception.
Stylish Decorative Pieces:
Add flair to your wedding space with stylish decorative pieces. Incorporate decorative screens or room dividers to create distinct areas or backdrops. Place elegant console tables adorned with floral arrangements or decorative items as focal points. Incorporate statement mirrors, chandeliers, or hanging installations to add a touch of luxury and visual interest. These stylish decorative pieces will enhance the ambiance and create a memorable setting.
Cozy Lounge Areas:
Create inviting and comfortable lounge areas for your guests to relax and mingle. Arrange plush sofas, ottomans, and coffee tables to create intimate spaces. Incorporate soft cushions, cozy throws, and decorative pillows to enhance comfort and aesthetics. Add ambient lighting elements, such as floor lamps or string lights, to create a cozy and inviting atmosphere. These cozy lounge areas will provide a stylish retreat for your guests to enjoy throughout the wedding.
Customized Bar Setups:
Upgrade your wedding bar with customized setups that reflect your style and theme. Consider sleek and modern bar counters with LED lighting for a contemporary vibe. Incorporate rustic wooden bars for a charming and cozy feel. Add personalized signage, backdrops, or shelving to showcase your drink options. Enhance the bar area with stylish bar stools or high-top tables for guests to gather and enjoy their drinks.
Conclusion:
By incorporating luxurious seating, statement tables, stylish decorative pieces, cozy lounge areas, and customized bar setups, you can elevate your wedding with stylish furniture upgrades that enhance the overall ambiance and leave a lasting impression on your guests. These inspiring ideas will transform your wedding space into a stylish and inviting haven, ensuring a memorable and enjoyable experience for everyone. Embrace the opportunity to create a wedding that reflects your personal style and showcases the beauty of stylish furniture.
---
Related article: All-White Wedding with Timeless Elegance
Need to order wedding furniture? Welcome to contact!
Please follow our Instagram or Facebook to get more latest news.