Reception Planning Tips
MODERN WEDDING'S TOP 10 TIPS FOR RECEPTION PERFECTION!
Ensure your bridal bash is a spirited and sublime celebration with these smart and savvy expert reception planning tips. Get ready to party plan
Your nuptials are first and foremost about love, sweet love. But they're also brimming with opportunities for fun, feasting and festivities.
Any event that brings together exquisite food, designer drinks, a dream location and your fave people is destined to be an affair to remember. And yet there are a few key things that can take it from fab to flawless.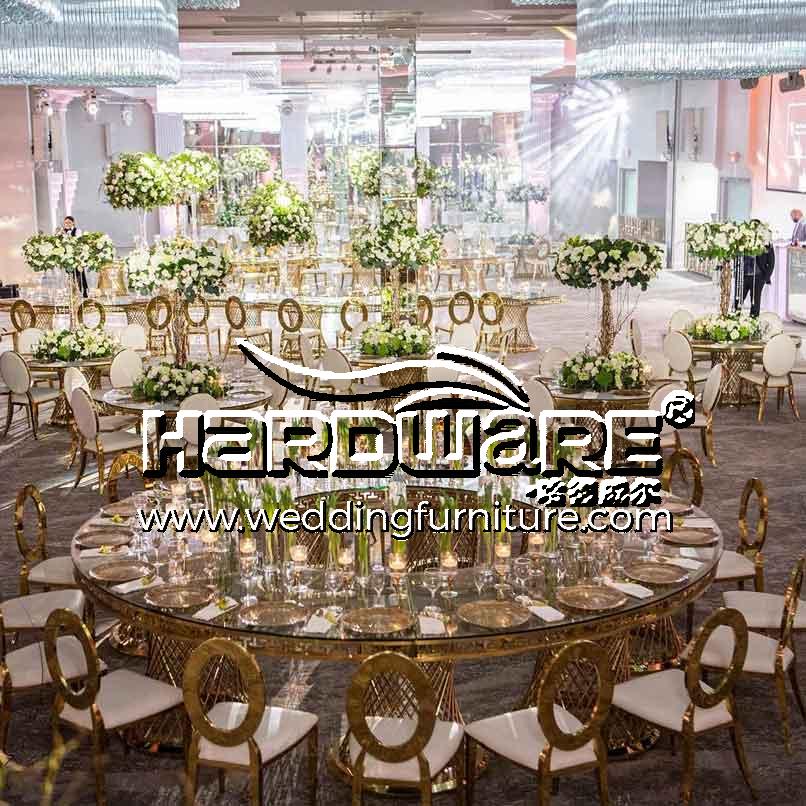 1. LIGHTING
Lighting sets the tone and ambience for the night.
Choose a shade that complements your colour scheme.
Well-chosen lighting will also ensure that your décor stands out and doesn't get lost in the room. Consider what kind of atmosphere you want and choose your lighting accordingly.
2. ENTERTAINMENT & MUSIC
Music and entertainment makes a huge impact on the atmosphere!
Consider having an acoustic guitar as background music to keep the vibe up during dinner.
You'll also want to ensure there is enough space for your chosen entertainment in the venue and that it matches the type of people you've invited.
Ensure the dance floor is full come party time: include a 'music request' card with your RSVPs.
3. STYLING & DÉCOR
The way you style the venue will play a big part in setting the scene, so consider your flowers, centrepieces, colour palette and other styling elements carefully. Remember it's not just the guest tables; you'll also need to consider the bridal table, entrance, any separate seating areas, the cocktail area and the cake and gift tables.
It's important to discuss your theming with the venue to ensure that what you want is possible and works well in the space.
4. MORE THAN ONE SPACE
If you have guests of varying ages (especially elderly), then it helps to give people a place to relax that isn't the same place where they dined.
A lounge area, bar or separate sitting area works really well in a large space that isn't filled to capacity.
It will break up the space and make it feel less empty.
5. AMAZING FOOD & DRINKS
Great food and drinks should be at the top of your reception must-haves list.
If you have a strong menu that everyone loves, they will talk about it for years to come.
When you're planning your food and drinks, consider your guests, how the courses complement one another and what the flow of your day is like.
Be generous with canapés, as guests are often at their hungriest during cocktail hour, and if you're planning to party on, then some late night snacks may be just what the doctor ordered!
6. ATMOSPHERE
The atmosphere is everything!
Your styling, lighting, entertainment, music and food all work together to create the atmosphere.
But in order to ensure that all the elements come together it's good to give your suppliers a vision to work towards. Be it romantic, festive or serene: a common goal will keep the atmosphere on track.
7. A SCHEDULE WITH BUFFER TIME
A schedule will keep the celebration on track, but allowing buffer time will ensure the atmosphere stays positive and fun.
Having a schedule will make sure that everything flows smoothly, but a bit of extra time will reduce the stress levels for everyone.
8. PERSONALITY PLUS
Look for ways to incorporate a bit of personality into your reception.
If you're a social couple, it makes no sense to have a formal three-course sit down dinner.
Instead, try a roaming entrée and desserts and sit down for the main only.
Imbue a little personality into the finer details too.  Your family and friends will remember the little details that made your wedding unique.
9. COMFORTABLE GUESTS
The more comfortable and the happier your guests are, the better the party will be. "Make sure you consider the comfort of your guests throughout," suggests Samantha. "For example, how far away is the parking? Do they have something to do during cocktail hour?" Are there places for them to sit? Is there transportation from the ceremony? For just a little extra effort, you can go from a so-so celebration to the hostess with the mostest.
10. RECOMMENDED SUPPLIERS
The venue's recommended suppliers are practically part of the team already and they understand the ins and outs of executing a wedding flawlessly.
For example, a cake supplier that knows their way around the kitchen is perfect for smooth and safe delivery.
It's worth asking your venue for a list and taking their recommendations to heart.
Related article: Style the wedding aisle in the sweetest way
Need to order wedding furniture? Welcome to contact!
Please follow our Instagram or Facebook to get more latest news.