WEDDING COLOUR: 4 WAYS TO DECIDE
Sometimes choosing the right colour palette for your wedding day can feel like an overwhelming decision. Setting a colour theme early on helps with the small details down the track and will direct the general decor. Here are four helpful ways to decide your wedding colours.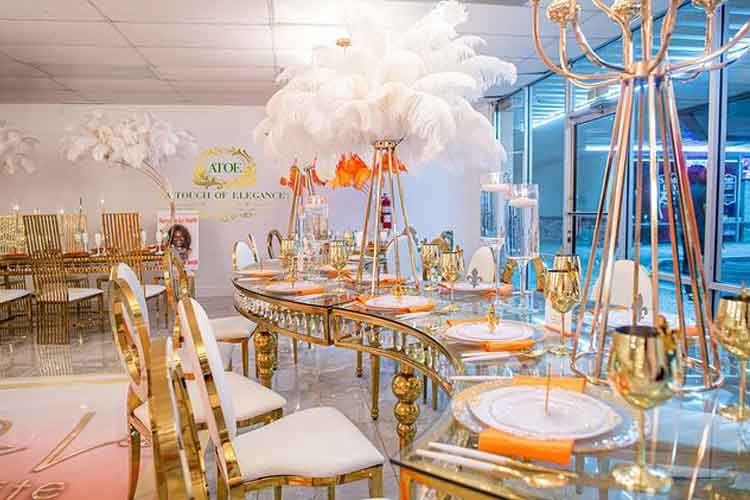 DO YOUR RESEARCH
If you are a bride to be and don't use Pinterest to explore wedding ideas, you simply have to get on board! It is one of the biggest portals for inspiration for your wedding day and you can search for just about anything. After some serious pinning, you will notice your board resemble a consistent theme which will help in determining which colours you want featured on your big day! It might be covered in pastel pinks and greys, the complete rainbow or natural greens.
THE IMPORTANT FEATURES
Has your dream bouquet always been a bunch of sunflowers? Or has the bridesmaids dresses you've had your eye on been navy blue? Having a clear feature you are set on can be a great starting point when working out what colours you want highlighted. Keep all of these in mind when making decisions so that you can ensure all elements match beautifully on the day.
THE VENUE
For most couples, the venue you choose is a first priority. Of course ensuring that your bridal vision and venue work together is an important factor in your wedding design. Take inspiration from the venue you have chosen. Whether it's the natural and woody tones of a garden, the crisp decor of a ballroom or the soft pastels of a seaside ceremony, look at the smaller details as well as the overall theme and style of the venue.
THAT'S WHAT I LIKE
To put it simply…pick YOUR favourite colours as your wedding colours. Look at the colours scattered throughout your home decor and what tones you love to see and wear. Take these ideas and combine them with the overall look of your special day. If you like it, it will make styling overall much more simple and enjoyable.
Related article: Reception Planning Tips
Need to order wedding furniture? Welcome to contact!
Please follow our Instagram or Facebook to get more latest news.