Purchasing VS. Renting Wedding Furniture
As an expert in wedding planning and furniture rental, I can confidently say that purchasing wedding furniture is a better option than renting it. While renting may seem like a cost-effective and convenient option, there are several advantages to purchasing your own furniture that make it a worthwhile investment.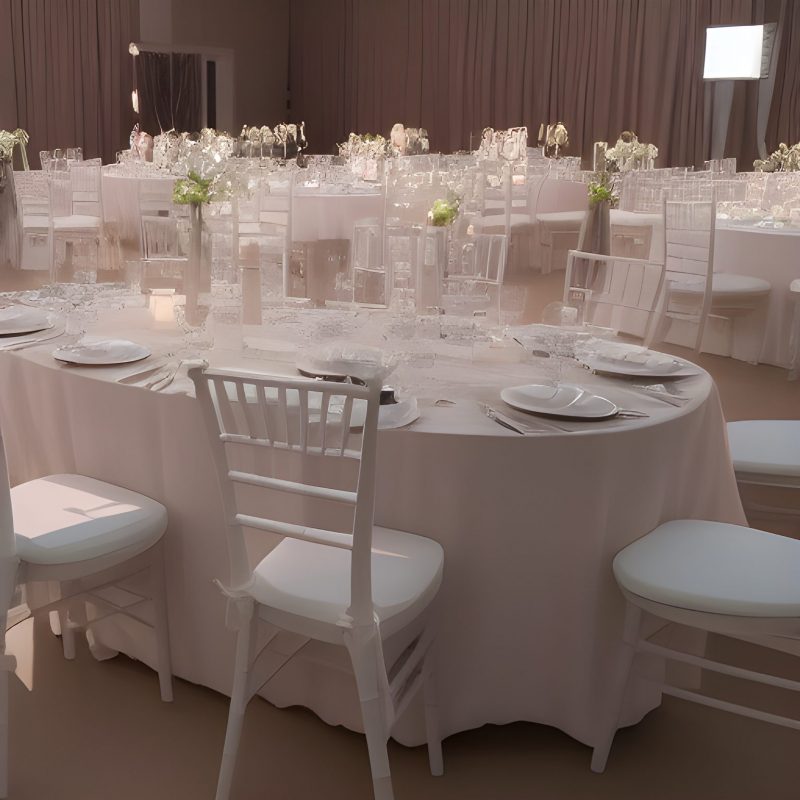 Here are some of the pros and cons of purchasing vs. renting wedding furniture:
---
Pros of Purchasing Wedding Furniture:
Cost Savings in the Long Run:
Although the upfront cost of purchasing wedding furniture may be higher, it will save you money in the long run compared to renting. When you purchase furniture, you can reuse it for future events, which means you won't have to pay rental fees for each event you host. Additionally, when you own your own furniture, you can avoid the markups that rental companies often charge.
When you purchase your own furniture, you have complete control over the style and design of your pieces. You can choose furniture that matches your specific aesthetic and create a unique look that reflects your personal taste. With renting, you are limited to the furniture that the rental company has available, which may not match your vision.
When you own your own furniture, you can easily transport it to different locations without worrying about delivery and pickup fees. You also have the flexibility to set up and arrange your furniture in the way that best suits your event. With rentals, you often have to rely on the rental company to deliver and set up your furniture, which can be inconvenient and time-consuming.
---
Cons of Renting Wedding Furniture:
As mentioned earlier, when you rent furniture, you are limited to the selection that the rental company has available. This can make it difficult to find pieces that match your specific vision.
In addition to rental fees, rental companies often charge additional fees for delivery, setup, and pickup. These fees can add up quickly and increase the overall cost of your event.
When you rent furniture, you are responsible for returning it in the same condition as when it was delivered. Any damage or wear and tear may result in additional fees, which can be costly. With purchased furniture, you don't have to worry about returning it in pristine condition, as you own it outright.
---
Summary
In conclusion, while renting furniture may seem like a convenient and cost-effective option, purchasing wedding furniture is a better choice in the long run. You'll save money over time, have complete control over the design and style of your pieces, and enjoy the convenience of owning your own furniture. Don't settle for a generic look that rental companies provide, make your wedding unique and special by purchasing furniture that reflects your personal style and taste.
---
Related article: The Best Cake Stand for Your Wedding Cake
Need to order wedding furniture? Welcome to contact!
Please follow our Instagram or Facebook to get more latest news.