Incredible alternatives to wedding flowers
While most people would agree that florals make a compelling case for inclusion on your wedding day, what do you do if you're personally just not that into them?
While most people would agree that florals make a compelling case for inclusion on your wedding day, what do you do if you're personally just not that into them? Or have pollen allergies? Or are worried your budget won't stretch quite far enough for the numerous arrangements required?
While traditional wedding styling may favour the presence of blooms, contemporary couples are increasingly choosing to sway towards captivating wedding flower alternatives that still bring a festive, personalised and breathtaking vibe to their celebration.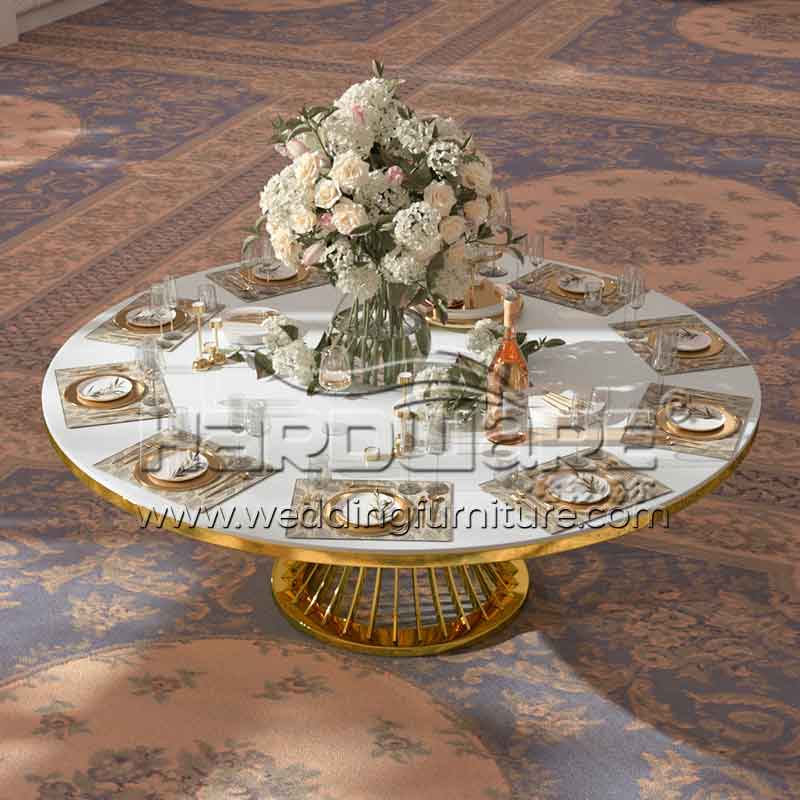 SO NOW YOU MIGHT FIND YOURSELF ASKING 'IF I WANT TO BREAK FREE FROM THE TRADITIONAL MOULDS, WHAT ARE MY OPTIONS FOR A NO FLOWER WEDDING?'
The great news is that florals have some serious competition at the moment. So whether you want to add an element of grandiose, create a sense of warmth and moody romance or elicit an ethereal touch we've got you covered with five options that will elevate your wedding day styling.
1. NEXT LEVEL FLOATING ACCENTS… YES, WE MEAN BALLOONS!
Playful, moody, chic, bold, romantic or classic, balloons can be sculpted and crafted to fit any no flower wedding day brief. Choose to keep it impactful with a monochromatic scheme and use repetition or size variance as the defining feature or mix it up with varying hues coordinated with your colour palette.
Float balloons up to add height and vertical notes to your styling or cluster them to create a horizontal feature. Floating balloons with long stems will draw your eyes upwards and create an illusion of space and grandeur, so be sure to capitalise if you have a venue or room with high ceilings.
If forgoing a wedding theme in favour of a 'vibe,' balloons can be key in helping you achieve your 'feel' for the day. If you're channelling a 'sophisticated feel' line the aisle of your garden ceremony with evenly spaced but oversized spherical balloons and contrast the white against the greenery of the gardens to elevate the feel of your ceremony. For a moody, wintery vignette pair luxe coloured and matte black balloons with gold accents and sumptuous velvet linens for added warmth and drama.
SOME OF OUR FAVOURITE WAYS TO INCORPORATE BALLOONS INTO YOUR WEDDING DAY:
Swap out flower girl baskets for balloons with gorgeous embellished tassels, be sure to have the balloons carefully tied around the wrist to avoid flyaways, or for a no bouquet wedding swap out the bridesmaids florals for balloons as well.
Pair oversized balloons floating at varying heights with giant light-up statement letters in your garden party – the movement of the balloons will draw attention and provide the perfect outdoor photo backdrop.
Use balloons to highlight features and draw attention to important locations at your wedding. If you have an acrylic or lucite welcome sign or a seating chart frame you can use balloons as a backdrop so guests can easily find their assigned seats. Also, opt for using balloon arches to welcome and usher guests into your venue or reception room.
HERE'S SOMETHING TO REMEMBER:
Not all balloons and balloon artists are created equal!! Choose qualified artists like the team at Fancy Schmancy Balloon Co who can bring your vision to life and deliver both a visually stunning and quality arrangement.
For a stunning embellished arbour combine hurricane candle holders with pillar candles and glass boxes housing varying sized pearl-coloured balloons.
Spell out your wedding hashtag with metallic balloons or incorporate the words 'Mr & Mrs' or 'I do' into your photo backdrop for your selfie or photo wall.
Pose with a cluster of trailing balloons in your evening photos.
Choose either a statement overhead garland or balloons attached to the ceiling of your ballroom with trailing tassels; it'll set the tone and let your guests know that later the dancefloor will be the place to be.
Leave on a stylish note and have balloons trail behind your car as you depart your venue. Pair it with driveway fireworks for an unforgettable departure.
Insider Tip: An excellent alternative to flowers for your wedding centrepieces not only will balloons add visual interest to your reception, but guests will also enjoy not having their views obstructed as they chat across the table.
2. FROM BALLOONS TO GARLANDS – THE PERFECT STYLING SEGWAY
Move over bunting, make way for Bangin hangings!!! Streamers have had a serious 'glow up,' garlands are an eco-friendly low waste option for bringing some serious glitz and glam to your day and as an alternative wedding decoration to flowers.
Fun and elevated, not only practically but aesthetically, garlands lend themselves perfectly to backdrops for your photobooths, arbour arches and aerial displays for your reception.
Bring party vibes in an array of dazzling colours and use them to highlight key areas like the dance floor, the bar, grazing table or DJ. For next level opulence combine them with custom signage, neon (more on that later) or balloons.
3. EXTRAVAGANT AND ELEGANT LIGHTING… LET'S TALK TAPER, PILLAR, FESTOON AND NEON
Lighting will always be the first brush stroke in your wedding design as few styling elements have such a powerful ability to either create (or destroy) the desired ambience.
With flowers now off the table, there is plenty of room for mood defining candlelight and all the beautiful benefits it offers – not to mention the immediate upgrade it brings to your evening. No matter how great the lighting is at your venue, the inclusion of candles in your ceremony and reception will instantly elevate and take your celebration up a notch.
When planning the inclusion of candles as an alternative to flowers at your wedding, it is essential to remember that they are a decorative element and not intended to be a core light source. While everyone will be relishing the favourable soft light they throw in photos; their primary role is to add romance, exude glamour and make a breathtaking styling statement.
SO WHAT TYPES OF CANDLES SHOULD I BE USING AND WHERE SHOULD I USE THEM?
Taper Candles: simply put these are the traditional candlesticks easily distinguished by the way they slowly narrow and taper in at the top of the candle. Sleek and straightforward, these stylish candles are tall and thin, making them ideal for placement at welcome or guest tables in candelabras or candleholders.
Floating Candles: These candles are designed to float in water and romantically reflect the light – wildly popular for centrepieces or if your venue has a fountain/pool or large water pots. Fill cylindrical vases with varying heights of water and place floating candles along your aisle for a mesmerising effect.
Pillar Candles: Thick and cylindrical their clean silhouettes make them a versatile option for every wedding. Regardless of your wedding theme, there will be space in your styling brief for pillar candles. Grouped in different heights, placed on trays or in cylindrical vessels or hurricanes, they are long burning and can light up large areas. While white pillar candles stun in their simplicity, if you are worried about being boring try making some bold accent colour choices that complement your styling palette.
Tea lights and votive candles: Smaller, but just as effective, tea lights and votive candles are best placed in holders and scattered on tables throughout your event space or table centrepieces. Due to their size these dainty embellishments have the most impact when used in abundance.
DON'T FORGET TO CONSIDER THESE LAST FEW THINGS WHEN CHOOSING YOUR CANDLES:
Remember your candles are there primarily for ambience. If placing them in larger open spaces such as along your aisle, to draw attention to a stairway entrance or your cake tableuse pillar candles, so they don't get dwarfed and appear insignificant. Choose tea lights and votives to highlight the other elements of your tablescape.
Wax – most candles are made out of paraffin, but if you are looking for an eco-option, choose soy wax or beeswax. Just be sure to check the natural scent of the candle first.
Longevity – It may sound simple, but don't just assume your candles will last the whole evening. Check their burn time -especially if you want to transition them from your ceremony to your reception.
Quality – Choose quality candles that will not warp or burn down too quickly – especially when choosing the taper option for Candelabras.
LOOKING FOR SOME STYLING TIPS TO TAKE IT TO THE NEXT LEVEL?
Light your aisle – group pillar candles of varying heights and widths together in clusters along your aisle for a dynamic floor display. Be sure to choose an odd number for each grouping – 3 or 5 works best!! Sleek cylindrical glasses will give it a more classic and elegant feel, black lanterns will create an industrial vibe, geometrical hurricanes will have you leaning towards a more modern feel. For a bohemian twist pair with jute or tonal rugs or if your wedding has a rustic brief incorporate vintage lanterns.
Line walkways and stairways in a similar fashion to make your entrances feel truly like a work of art.
Opt for tall candelabras on long or large tables only to avoid overshadowing guests and having your styling feel disproportionate. Adding depth and height variation, gold or silver candelabras paired with white candles, green garlands and muted linens achieves a breathtaking aesthetic.Want something bolder? Don't be afraid to embrace sumptuous velvets and luxe textured,coloured place and menu cards. These unexpected combinations can be the personal touches that bring your styling schemes to life.
Creative foliage and rich greenery garlands bring welcome variations to floral table arrangements that we've been waiting for. Used in a variety of settings, we're especially partial to eucalyptus, natives,fern leaves, tropical leaves and olives leaves…and the best news… there doesn't have to be a flower in sight. Pairing garland runners with pillar candles of varying heights, gilded plate wear and accented table stationery will give you the subtle dash of glam you've been looking for.
Use candles to highlight a focal point such as your guest seating list or cake table – the warm glow will immediately draw attention without making an overpowering statement.
For your first dance, create the borders of the dancefloor using a combination of tea lights, pillars and votives – trust us, your photographer will be thanking you for it!! For a safe option, use flameless candles that use batteries to create that soft glow.
FESTOON, FAIRY AND NEON….HOW TO MAKE ALL YOUR LIGHTING FANTASIES COME TRUE:
Fairy lights: Indoor, outdoor, draped over garlands, and wrapped around centrepieces – fairy lights (or string lights) are a timeless component that can be integrated into any wedding celebration. Used to define the space for either indoor or outdoor receptions, trellised fairy lights deliver glam and sparkle and immediately create a 'starry night' feel.
Creating a glistening overhead canopy, fairy lights pair perfectly with pillar candles and trailing green garlands, if you'd like to 'pimp your pillars' place light up coil fairy lights alongside your pillar candles or in the hurricanes themselves.
If you love the sparkle but want to be a little more subtle elect to have strategically placed strings of fairy lights dangling from the ceiling as opposed to strung throughout, or partner draping fabrics accented with fairy lights to soften the feel. For some swoon-worthy inspiration take a peek at the Gabbinbar Homestead night garden which boasts over ten thousand fairy lights.
FESTOON LIGHTS:
Criss-crossed, tightly strung or romantically draped festoon lights are the luminary pie'ce de' re'sistance of your outdoor reception due to their versatility and ability to transform any space. Festoon lights give smaller areas an air of grandeur with their warm, soft glow which adds an illusion of depth to any reception vista.
Unlike their glittery fairy light friends, less is more with festoon lights. strategically placed garlands of bulbs will also bring the ambience needed for an outdoor soiree and make for great moody night time photos. We are especially partial to using them to overhang outdoor tables and bring definition to the dining space!
NEON LIGHTS:
Want your name up in lights on your big day? Then a customized neon sign in for you! While we're not entirely ready to bid adieu to just having your initials displayed, if that's not entirely your style or you want to bring a little more pizazz to the party, think outside the box and get creative with a love-centric cursive sign.
Lightweight, easily portable (i.e repurposable on the day) and shatterproof, have your sign inject a personalised twist to your evening. Let us get you started with some creative and playful suggestions:
Point the way to the champagne bar with: 'but first bubbles' or 'Drunk in love' or 'I veuve'
Light up the dance floor with: 'Till death do us party' or 'Let's get this party started'
Set the scene with a welcome sign: 'Love made us do it' or 'This will be forever' or 'Love this way'
For a glowing selfie station try: 'The best is yet to come' or 'Best day ever' or 'Together is a wonderful place to be.'
Or for a witty twist draw inspiration from your names like Ben and Tyla Yong who emblazoned 'Forever Yong' in neon behind their bridal table.
LIGHT-UP LETTERS:
Big. Bold. Statement pieces. Who doesn't love dancing in the glow of light-up letters? A welcome and captivating addition to your styling throughout the day and in your garden party these oversized letters come into their own in the evening, providing some serious eye candy for your nighttime photoshoot.
4. DIVINE FEATHERED PIECES… FOR THAT ADDED TOUCH OF DRAMATIC FLAIR
Boho and electric or chic and ethereal, feathers offer a super stunning flower alternative for your wedding styling. Designed to be subtly featured throughout your day rather than making a brash statement you can weave their magic across many styling elements including as an alternative to flowers for your wedding bouquet.
The type of feathers to use will all depend on the feel you want to create. For a boho or rustic feel incorporate earthy-toned pheasant feathers such as a woodland bouquet fixed with twine or textured material. In your tablescape, style with eclectic gold vases and richly hued napkins and table runners.
For your ceremony, a feather hair piece in place of a veil, or for the boutonniere, will bring the glamour to your look. The secret to this style is playing with and layering rich textures and hues. Earthy terracotta, mustards, dusty pinks and tans paired with flashes of feature colors such as gold or tangerine, if carefully combined, will ensure your styling makes a unique statement.
Insider Tip: Don't overdress your wooden reception tables. Allow the timber to speak for itself and be the scenic backdrop for your styling. Choose feathers that complement or highlight the colors of the wood and have a dynamic feature colour to provide the needed contrast.
WHILE BOHO IS BEAUTIFUL, WHAT IF I'M LOOKING FOR A MORE ELEGANT LOOK?
Then look no further (but don't worry you don't have to commit to being covered from head to toe in plumes)!! One of the best features of feathers is their versatility and the way they lend themselves to a myriad of looks. From feather-trimmed trains to cascading tiers, these ethereal embellishments bring a contemporary twist to classic gowns.
Pair wispy feathers with sheer detailing, intricate beading and embroidery for a delicate feel or for a more daring move ditch the tulle skirt and replace it with a full ostrich feather ballgown skirt. To channel effortless elegance and style indulge in feather-adorned shoes or hairpieces. Or if you're looking for textured finishing touches choose chic feather cuffs, corsages, shawls or capes.
5. BESPOKE ARBOURS
If you're looking to take the road (or aisle) less travelled then ditch the traditional flower-adorned installation and instead opt for a customised arbour that showcases your style. If hosting an outdoor ceremony or a garden wedding, let your venue's scenic landscaping and greenery speak for itself and swap out florals for a creative alternative that brings that 'something extra to your day:
PAMPAS GRASS
Combined with other dried elements, these tall wheat-coloured tufted grasses make for the perfect ceremony backdrop or offbeat bride bouquet alternatives. While it immediately conjures up boho vibes, if styled correctly, it can be equally suited to modern or minimalist weddings.
Both sophisticated and playful their soft wispy tendrils when bundled vertically make a striking statement and can be used to fashion a free-standing semi-circular backdrop. Festoon a wooden arbour with masses of grass on the crooks or combine dried palm leaves and pampas with a patterned eclectic rug.
A STATEMENT TREE
For the perfect backdrop to say 'I do' channel some inspiration from your venue and choose to get married in front of or alongside a statement tree. Garnish with festoon lights or lanterns overhead for an element of grandiosity or a jute or Persian rug underfoot to define the space.
GEOMETRIC WEDDING BACKDROPS
As one of the most defining and photographed moments of your wedding day, your ceremony backdrop is the focal point that sets the scene for the festivities that are to follow. For some serious 'wow factor' turn to geometric shapes or a combination of shapes for inspiration. Team circular, arch, triangular or asymmetrical arches with blocks of color and metallic accents for a modern take. Utilize unexpected textures and materials like feathers, pampas grass, palm leaves or olive branches as well to really stun.
---
Related article: Pick a wedding venue with a garden ceremony
Need to order wedding furniture? Welcome to contact!
Please follow our Instagram or Facebook to get more latest news.