Blush Velvet Furniture
This collection gives a fun and fresh feel to any event.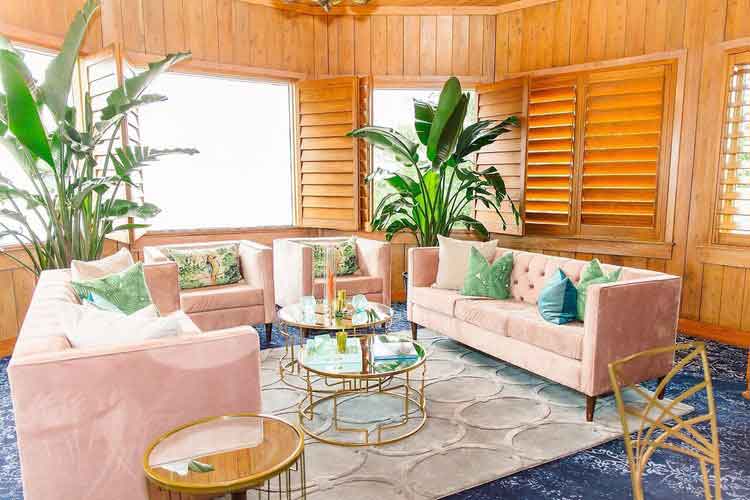 In the Blush Velvet collection we have; sofas, arm chairs, and club chairs. The different styles of chairs allows for our clients to mix and match the pieces to create the desired effect. The blush velvet material is equally beautiful and luxurious. Both the sofa and the arm chairs feature a tufted back adding a classic detail to the overall modern shape of the collection. It will look beautiful in a modern venue or under a Losberger tent.
Depending on the style of event and your guest count, you may need different pieces of this collection. You can mix each individual piece to build a seating arrangement that fits your individual event. We have previously done combinations of; two sofas and two arm chairs, one sofa and two arm chairs, one sofa and two club chairs, and many more. We recommend pairing this collection with our gold marble coffee and end tables.
In addition to adding guest seating, it also adds a wow factor to your event. If you are designing an event and want it to feel glamorous and trendy, the blush velvet collection is a great option. We love to see this collection at many different events, including: weddings, birthdays, corporate events, baby or bridal showers, and more. It also coordinates beautifully with our chameleon or ghost chairs.
We want to know, how would you use the blush velvet collection at your event?
Related article: Perfect Wedding Lounge Area
Need to order wedding furniture? Welcome to contact!
Please follow our Instagram or Facebook to get more latest news.