A banquet furniture purchase can drive sales
When you are an event planner who manages a venue, it's crucial that you have the furnishings and decor on hand for all your clients' requests. To become well-known in your area, you'll need to provide all the services that are common to venues, while also going above and beyond to stand out from your competition.
One way to do that is to make sure that you have the banquet furniture that will fit every kind of event you'll be planning. From weddings to conferences, you'll need to have the right kinds of chairs and tables to please your clients and meet their needs.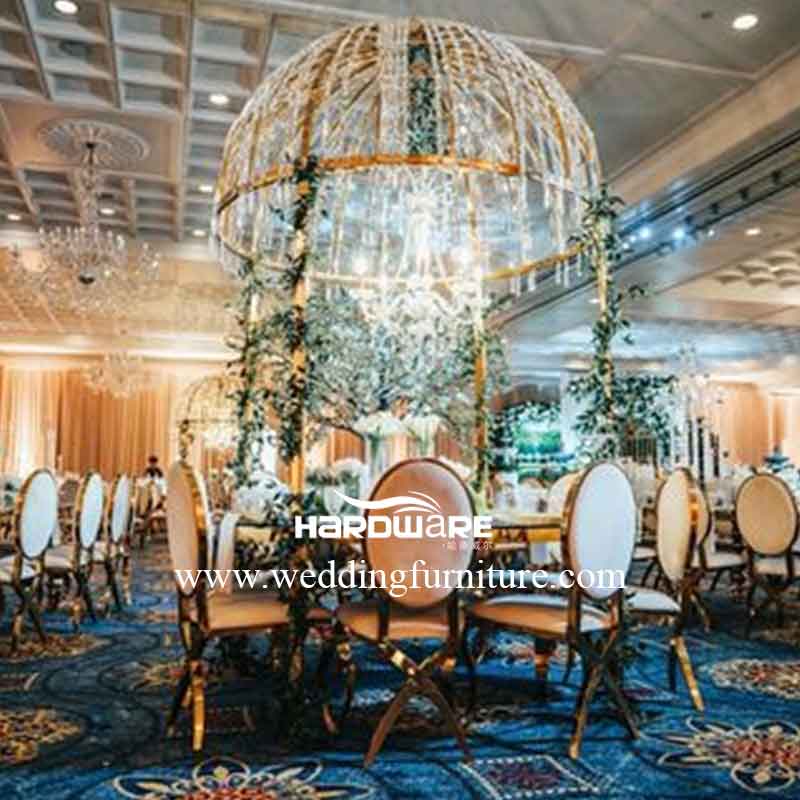 Not convinced yet? Here are 4 ways that you can drive sales in your event business by investing in banquet furniture.
1. CUSTOMIZED EXPERIENCE.
Every client that you take on will have at least slightly unique needs and preferences. If you cater to several different kinds of clients, you'll have an even more diverse array of client needs. To become a business that stands out from your competition, you'll need to focus more on your client and less on cutting corners for your own benefit.
Investing in a diverse selection of banquet furniture choices means that your clients will get to choose whether they want the look of a Chiavari chair or a cushioned banquet chair at their event tables. They can "ooh" and "aah" over your brilliant decor plan and not feel like you're talking them into something they don't want.
By customizing the client experience, you'll get rave reviews that will drive clients to come back and to send their friends. Your business' name will become well-known as the place to go for an incredible event experience.
2. ENOUGH FURNISHINGS ON HAND.
There's nothing worse than putting together an event, only to realize that you don't have enough furniture on hand for the number of attendees. This makes a venue look amateur and unprepared, which is not the image you want to present to the world.
Always know exactly how much of each type of furniture you have on hand and the exact number that you can accommodate. Then work to grow that number so your clients can always get what they ask for. Never leave anyone in the lurch with standing room only.
Consider the size of your venue, figure out precisely how many you can comfortably accommodate for each type of event, then purchase inventory to match those numbers. Always get a few extra for those "just in case" moments. Your return on investment will be impressive over time.
3. KEEPING FURNITURE UP TO DATE AND NEW LOOKING.
Furniture can go out-of-date rather quickly, but thankfully banquet furniture often has a timeless appeal. Just make sure that you choose upholstery colors that are classic and will match the needs of your clients for a long time.
If your chairs are starting to look out-of-date, it's time to update them. Use your design skills to select chairs and tables that are of high quality and have a timeless design quality, as well.
When chairs and tables are starting to look scuffed up and worn out, it's also time to replace them as tired looking furniture is unacceptable to most clients. Make sure to always take great care of your furniture, washing everything down with warm water and mild soap after each event. Keep upholstery stain-free and wood polished. By taking good care of your furniture, you'll extend the lifespan and increase your ROI.
Once it's time to update your furniture, however, don't hesitate to do so. Clients will not be impressed by outdated or worn out furnishings.
4. CUSTOMER SERVICE THAT WILL DRIVE WORD-OF-MOUTH RECOMMENDATIONS.
It almost goes without saying that customer service is the lifeblood of a good, long-lasting business. In the event business, this is absolutely true and needs extra attention. Your furniture options are a huge part of your customer service, as you want your clients to be thrilled with the services you provide.
Always make sure that you can please your clients and impress them beyond their expectations. By providing a wide array of furnishing options, you'll ensure that clients will be overwhelmingly impressed. This will drive sales for that event, future events, and by establishing a very positive name for yourself in your industry and city.
BANQUET FURNITURE FOR A SUCCESSFUL BUSINESS
Being able to care for your clients' needs will help you to create a sustainable business with a high return on investment. You'll become well-known in your city as the go-to person for the kinds of events that you plan and host. By making sure that you're always well-prepared for clients' requests with the right kind and number of chairs and tables, you'll ensure that your business will create impressive events for years to come.
When you're ready to buy new banquet furniture, look no further than Wedding Furniture Online. We offer a customized selection of high-quality furnishings for your every need. Reach out to us for help on deciding which furniture options you'd like to have on hand for your event business.
Related article: The benefits of stackable banquet chairs
Need to order wedding furniture? Welcome to contact!
Please follow our Instagram or Facebook to get more latest news.