The benefits of stackable banquet chairs
Stackable banquet chairs are the go-to in the event and hospitality industry. This is because they offer venues a great host of benefits that help them to best use their space and to enhance the experience of event guests. There's no question that stackable banquet chairs are the very best option for your venue and your business.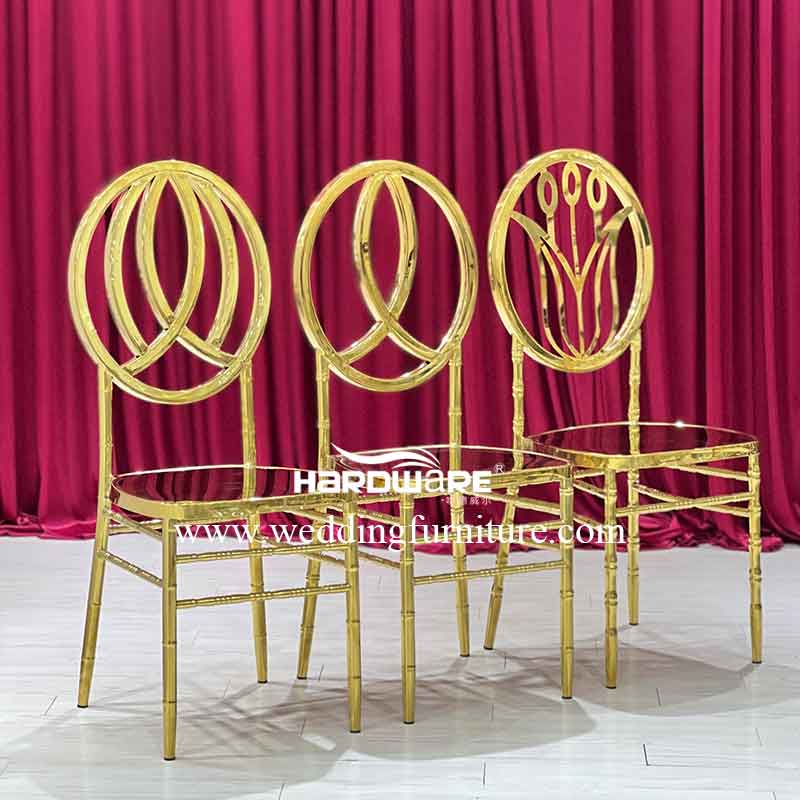 LASTING COMFORT
Stack chairs for banquets and other events are designed with the comfort of your guests in mind. The chairs we sell has firm padding that offers the right support without creating the pressure points that make seating uncomfortable. This padding has proven to be able to withstand heavy use while still retaining its cushioning capabilities and shape, which makes it the ideal material to use in a banquet hall or other event venue.
Our Chiavari chairs are also top notch in comfort. These Italian-designed chairs have been popular for centuries because they are both stylish and comfortable. We offer additional cushions as an accessory to our Chiavari line because many guests prefer a little padding when they use these chairs. Event coordinators also love the ability to customize the color of the chairs through the use of cushions.
INCREDIBLE DURABILITY
One of the most important features event venues need in their chairs is durability. Fortunately, stackable banquet chairs are engineered to withstand heavy use, frequent movement and the heaviest or rowdiest guests. Every banquet chair we sell is tested for durability before we agree to sell it, and we only accept the very best. Even our Chiavari chairs, which look deceptively light and fragile, are able to withstand heavy use without sustaining damage.
SPACE-SAVERS
Stacking chairs have a relatively small footprint whether you have them arranged at tables or stacked up to save space. When on the floor of your event space, our stacking banquet chairs and Chiavari chairs take up less space than traditional non-stackable chairs would. This gives your event planners the ability to seat more guests overall and allows you to fully capitalize on the amount of space you have. In addition to space on the floor, stackable banquet chairs save space in your storage areas. All of the chairs we offer can be stacked between five and 10 chairs tall for convenient storage and moving.
We encourage you to check out our extensive online inventory of stackable banquet chairs to find the perfect seating option for your venue or business.
Related article: About Banquet Chair Frames
Need to order wedding furniture? Welcome to contact!
Please follow our Instagram or Facebook to get more latest news.