What Types of Plates Should You Buy for Your Wedding?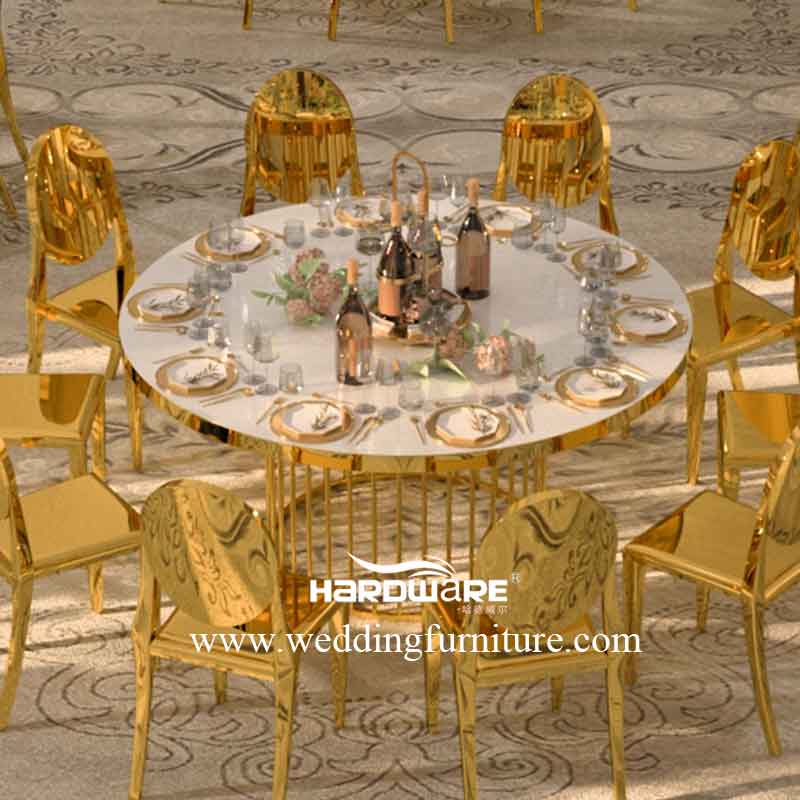 Planning your tablescape is one of the more exciting parts of the big-day design process, and your plates are a key component of your final layout. Plates come in sizes that range from about 6 to 13 inches, and an order can include chargers and dinner, salad, and dessert plates, as well as bread and butter plates. Whether you need every type of plate depends on the style of your meal service and the menu you have planned. Typically your caterer or wedding planner will take on the task of ordering plates.
Consider Your Dinner Service
Generally, you need a plate for each course if your wedding meal will be individually plated. If dinner will be served family-style, however, a dinner plate and bread plate should suffice. Couples opting for buffet-style service, on the other hand, will need to order a few extras to account for attendees who decide to go back up for more (after their original dish has been cleared), but you can usually stick with ordering just dinner plates.
Chargers
A charger is the bottom-most dish of a traditional place setting and the plate that's set on the table before guests sit down to dinner. These are optional and can be used in a number of ways: If you're having a plated meal, for example, each dish can be placed on top of the charger. Not a fan of the dish-on-charger aesthetic? Servers can take these away the chargers before they deliver the first course. Family-style dinners can be served directly on the charger, rather than on a dinner plate.
Bread and Butter, Salad, and Dessert Plates
Not all weddings include bread and butter plates, which are typically situated above a charger stack. They do take up valuable table space and placing dinner rolls on a charger might be more intuitive for your guests. As for salad and dessert plates? Whether or not these are necessary depends entirely on your big-day menu (you don't need a salad dish if you are not in fact serving a salad course!). Just don't forget that if you're serving both salad and dessert you'll need two sets of these same-sized plates.
Platters
Your catering team should manage all presentation plate orders. But in the off-chance that you're placing this order or want to elevate their offerings, you will need to ask your caterer for the exact number of platters they need to support the style of food service you have selected. This should include everything from presentation trays for passed hors d'oeuvres to platters that will be passed around the table for a family-style dinner or late-night snack.
Related article: A banquet furniture purchase can drive sales
Need to order wedding furniture? Welcome to contact!
Please follow our Instagram or Facebook to get more latest news.