Where to Take First Couples Trip, Based on Your Horoscope
Let the cosmos guide you to your romantic vaxication.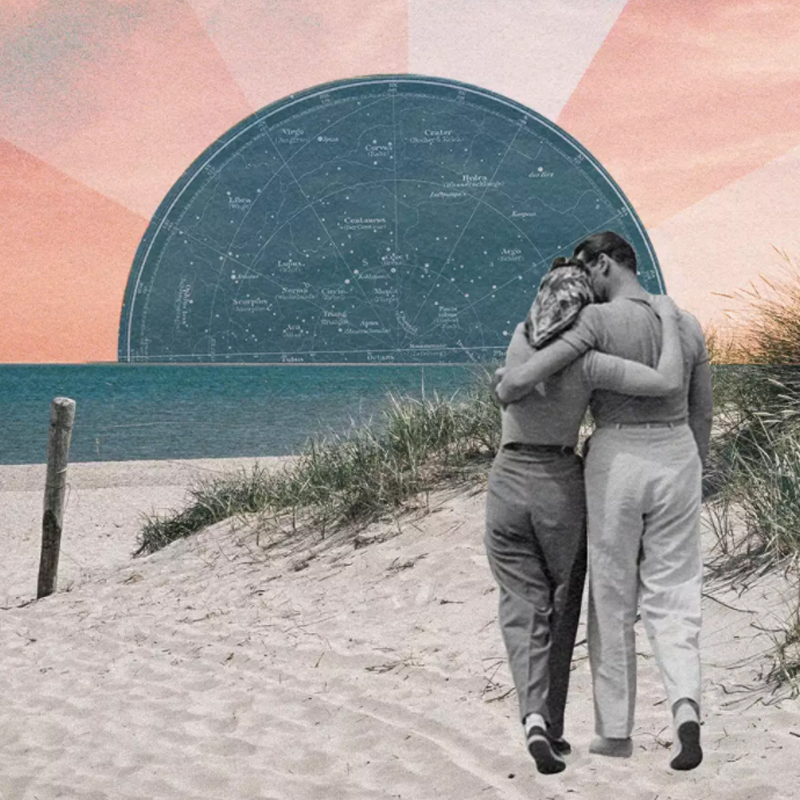 The pandemic has been tough on everyone, but particularly a strange time for couples, no matter how solid your relationship felt going into it. Dynamics quickly shifted, with a lot of lovebirds finding themselves cooped up in tight spaces together, coping with WFH schedules and stress, or even dealing with the loss of income or a loved one.
As the vaccine rollout eases travel restrictions both near and far, it's starting to feel like everyone wants out right now. Being one of those folks, I emailed astrologer David Scoroposki, asking for a suggestion on where a Cancer like myself and my husband should consider traveling after the pandemic. He told me without solicitation or pause that my ideal destination would be the Greek islands—ironically a place we had just purchased airfare to. In an even more mystical turn of events, he told us the exact dates we'd booked would be ideal for traveling.
MEET THE EXPERT
Alexandria Lettman is the resident astrologer for The SoulUnity, a monthly virtual wellness membership built to support your mind, body, and soul.
Scott Tejerian is an astrologer and co-host of The Weekly Transit podcast.
David Scoroposki is an astrologer based in New York City who provides clients private horoscope readings.
As you two look to restore some normalcy in your lives, a romantic trip with bae is going to be a much-welcomed break from the monotony of the Groundhog Day-like lives we've lived over the past year-plus. To decide on the right destination to reinvigorate your relationship and dip your toe back into travel, it'll very much depend on your astrological sign and what you're most seeking from a post-vaccine world. Below, let our team of expert astrologers guide you to the right place.
The current outbreak of coronavirus (COVID-19) has been declared a pandemic by the World Health Organization. As the situation remains fluid, we'll be sharing tips and stories from industry experts to give you of-the-moment advice and help you navigate wedding planning today. For the most up-to-date guidelines and latest on travel restrictions and requirements, check the CDC and U.S. Department of State websites.
1.Aries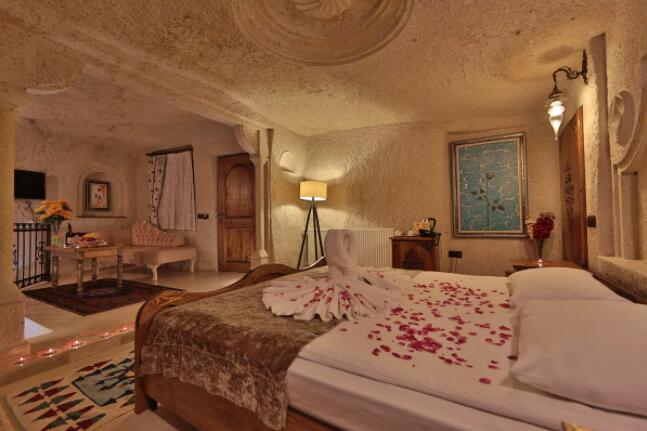 The biggest challenge for Aries during the pandemic was standing still, Alexandria Lettman tells us. As such, they "will be the first out the door, ready to reconnect with the world" once they can, and would benefit most from an action-packed adventure.
Why an Aries Will Love It: This mountain region in the heart of Turkey has become an increasingly popular destination over recent years due to its unique rock formations and rich history. People fly in from all over the world for their hot air balloon rides, and there's plenty to discover in Göreme National Park. In the evening, you can feel like you're back in an ancient era by relaxing in your personal cave-dwelling, or watch the sunrise in a sky filled with dozens of brightly-hued balloons.
2.Taurus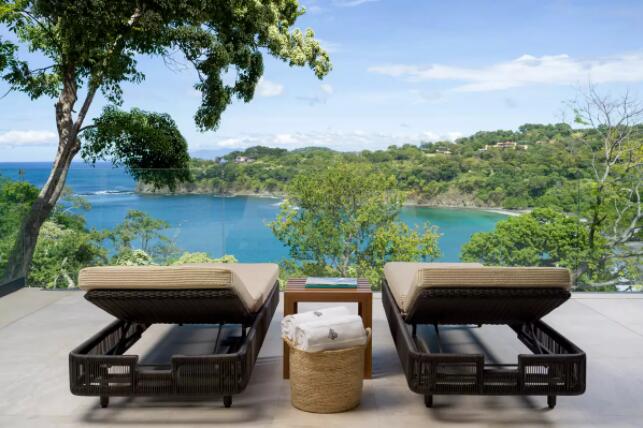 While these laid-back types weren't as bothered hanging out at home for the last year, they're also craving a connection with Mother Nature, Tejerian says. Staying in one place will satisfy their love of stability and security.
Why a Taurus Will Love It: This Four Seasons hotel will delight the luxury lover in a Taurus. After a day of swimming in the Pacific Ocean or zip-lining through the jungle, you can relax at one of the hotel's four swimming pools, enjoy a rejuvenating spa treatment, or participate in—our favorite—a unique sound meditation. A Taurus will also love the home-like setups of room offerings here, and be most comfortable in the Canopy Suites with private plunge pools, or the super-luxe Prieta Bay private residences.
3.Gemini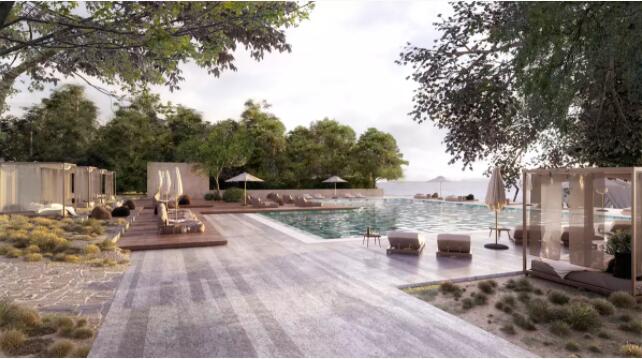 Geminis were bored out of their minds during the quarantine, Tejerian says, so they'll be dying to go to a crowded restaurant or hopping nightclub where they can interact with new people.
Why a Gemini Will Love It: As of May 14th, Greece is open to American travelers who can show a negative COVID-19 test or proof of vaccination, which means that this notorious party island is bound to be lit. Joining Marriott's Autograph Collection this summer after a full renovation, you can be one of the first to stay at this Glyfada Beach resort surrounded by lush forest and overlooking the Ionian Sea. The hotel's design and decor were inspired by passages from Homer's The Odyssey, which speak to a Gemini's love of reading. It will also be home to a beautiful open-air restaurant, where you can feel free to do what you do best and socialize safely with others.
4.Cancer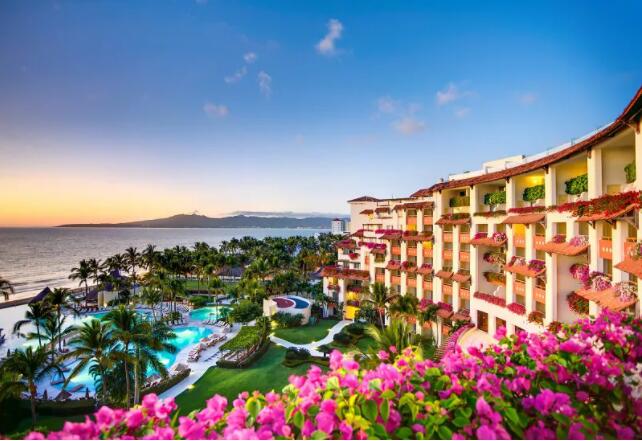 Cancers have enjoyed cooking romantic meals at home with their loved ones, Tejerian says. But if they can now enjoy a candlelit dinner by the beach somewhere, then that's even better. 
Where to Stay: Grand Velas Riviera Maya, Playa del Carmen, Mexico
Why a Cancer Will Love It: The suites here include 24/7 gourmet room service, private terraces with jacuzzis, plunge pools, and stunning ocean views, so Cancers can have a full luxury vacation without even leaving their hotel room—pretty ideal for the crab. The hotel also has a wide variety of distinct restaurants that will open up a whole new world of fine dining for this gourmet-obsessed sign.
5.Leo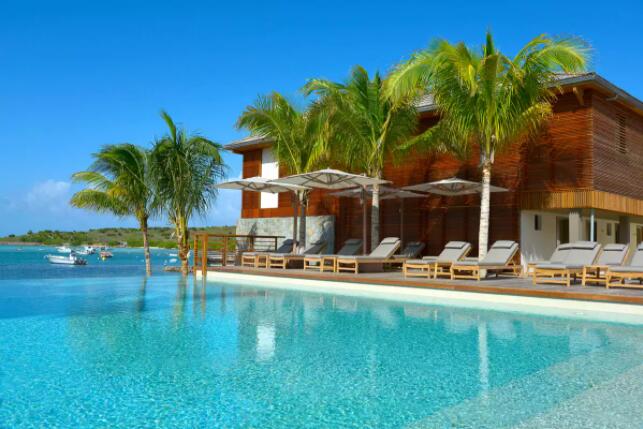 A typical Leo has probably spent a lot of the quarantine fixating on their partner, Lettman says. While that's a good thing, it can also be healthy to go somewhere where you and your S.O. spend time together while also indulging in your own solo activities.
Where to Stay: Le Barthélemy Hotel & Spa, St. Bart's
Why a Leo Will Love It: There's so much to do on this tiny exotic island, even more than meets the eye. Start your day at the hotel's incredible breakfast buffet, which overlooks a short, sandy beach and sheltered cove. You can then make your way to the island's famed beaches—notables include Shell, Gouverneur, and Colombier. Once you're done splashing around together, separate for a walking tour of Gustavia. The island's port town has everything from high-end boutiques and jewelry stores to museums and cigar lounges. Just make sure you reconvene for dinner at Tamarin, an incredible dining experience in a dreamy jungle-like environment.
6.Virgo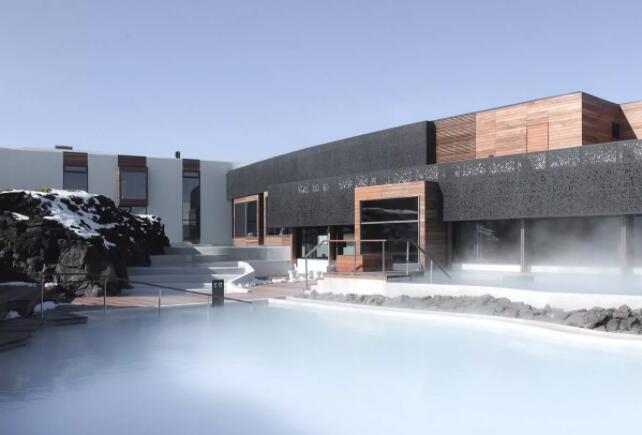 Virgos spent this time coming up with lots of new crafts and hobbies, Scoroposki says. Now, it's time to channel all of that creativity into a spontaneous adventure.
Where to Stay: The Retreat at The Blue Lagoon, Grindavik, Iceland
Why a Virgo Will Love It: After more than a year of being locked up indoors, crossing off a major travel bucket list item like The Blue Lagoon will inspire Virgos further, especially now that Iceland has opened its doors to American travelers, with restrictions. Staying at the retreat means that you can rest immediately after soaking in the otherworldly waters of this geothermal spa. It's definitely on the pricier side, but since Virgo's are incredibly skilled at saving money, there's never been a better time to #treatyoself.
7.Libra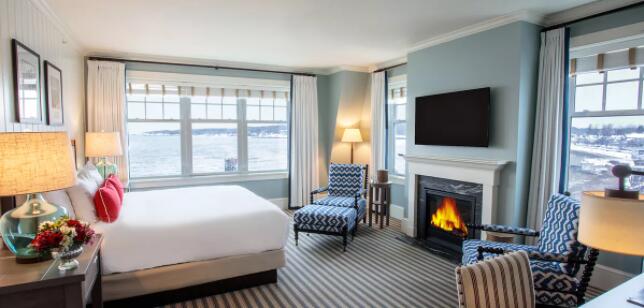 Libras rode the coronacoaster pretty hard, loving the quarantine on some days and hating it on others, Tejerian says. They could really use a vacation that will restore their much-needed sense of peace and balance.
Where to Stay: The Beauport Hotel, Gloucester, Massachusetts
Why a Libra Will Love It: Nestled in a quiet fishing town on the edge of the Atlantic Ocean in Cape Ann, this quaint hotel offers true tranquility and will inspire you to get dressed up in perky nautical gear, from patterned Vineyard Vines dresses to Sperry top-sider boat shoes. After all this stress, a relaxed outfit paired with the chilled out nature of this hotel, plus its salt air, a coastal breeze will reset Libra's equilibrium, with their only concern being which kind of wine they should pair during a delicious seafood dinner at the on-site 1606 Restaurant & Bar.
8.Scorpio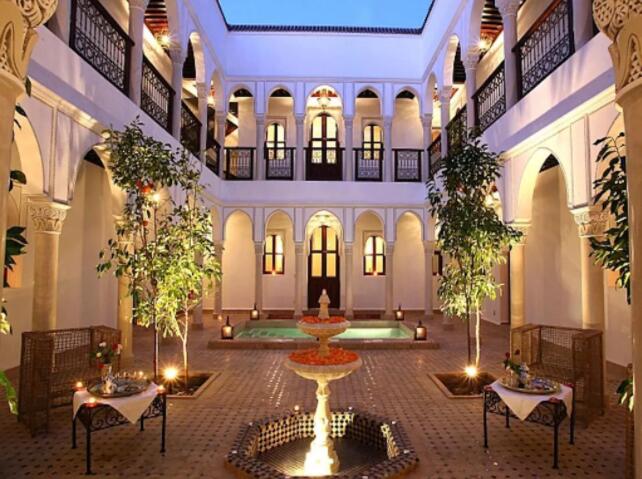 Scorpios "express themselves best in the bedroom," Scoroposki says. Going somewhere that has—ahem—a romantic bedroom setup is a key to bliss for this passionate sign.
Where to Stay: Riad Le Jardin d'Abdou, Marrakech, Morocco
Why a Leo Will Love It: Morocco is an incredible country, full of mystical souks and snake-filled markets, and shifting sand dunes stretching as far as the eye can see. It's a hot-blooded country, and staying in a traditional riad like this one means you can take a dip in the indoor courtyard's pool and then make love while the sun is at its peak.
9.Sagittarius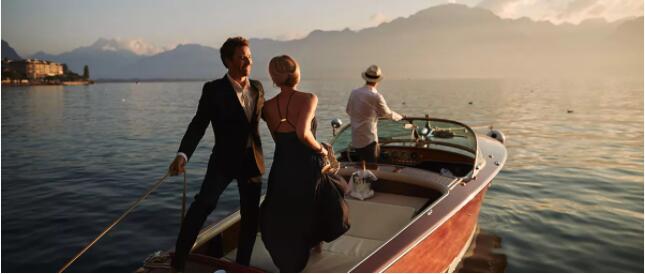 "There's no other sign who wants to travel more than Sagittarius," Lettman says. "They've probably compiled an elaborate bucket list and are in the process of researching the lockdown restrictions on the other side of the world." Sags aren't happy simply lounging by a pool, so they should shoot for a destination that has a lot of cultures to absorb.
Where to Stay: Hotel Fairmont Le Montreux Palace, Montreux, Switzerland
Why a Sagittarius Will Love It: After a long shut down due to the pandemic, this Belle-Epoque hotel has just reopened its majestic doors. The property is famous for being the final home of the writer Vladimir Nabokov, so its literary history will appeal to the curious and intelligent Sagittarius. Watching the sunset over the soaring Alps and the water sparkle on Lake Geneva from your private balcony will certainly make you feel like royalty, and virtually any part of Europe—and its wealth of cultural opportunities—are just a train ride away.
10.Capricorn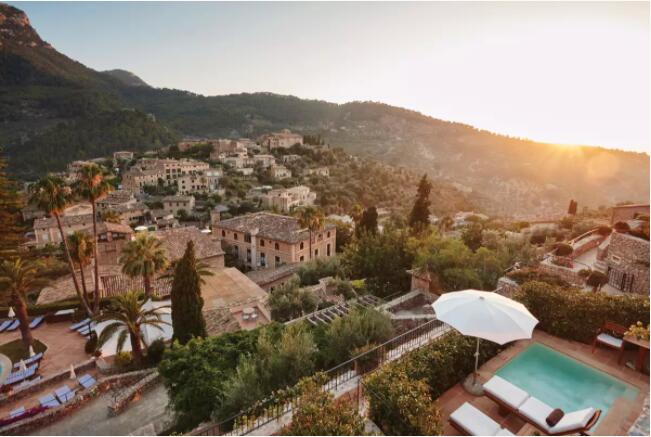 Capricorns like to work, Tejerian tells me, or they need to be doing something that gets them closer to their goals. So when these workaholic types finally give themselves a rest, it's all about checking off that goal box of a bucket list trip and enjoying something that feels like a big reward.
Where to Stay: La Residencia, A Belmond Hotel, Mallorca, Spain
Why a Capricorn Will Love It: After spending a year round-the-clock on Zoom meetings and any-time-of-the-day work calls, the recent announcement of Spain reopening to U.S. travelers means Caps are intrigued, and there's no place better they can rest and recharge than Mallorca—the ideal place a Capricorn would look to escape and mentally check out after this pandemic year. Set in the most charming village in the mountains, it speaks to Capricorn's soul and feels so very far away from the rest of the world.
11.Aquarius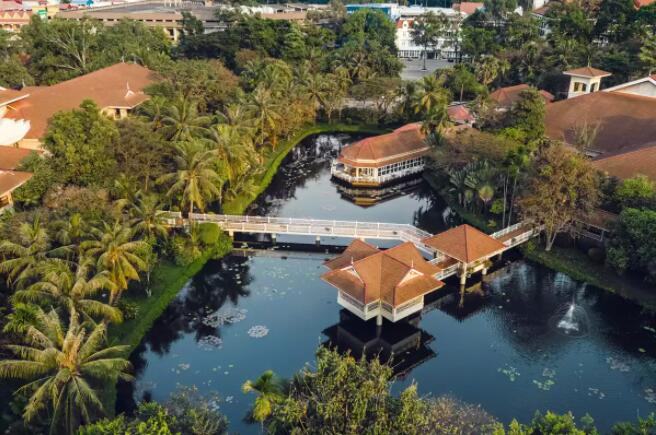 "Ruled by chaotic Saturn, Aquarians march to the beat of their own drums," Scoroposki tells me. "They are generally okay alone, and may have been better off during the pandemic than other, more sensitive signs."  Since they enjoy their freedom, going somewhere where they can enjoy a little alone time will be best.
Where to Stay: Sofitel Angkor Phokeethra Golf & Spa Resort, Angkor Wat, Cambodia
Why an Aquarius Will Love It: Angkor Wat is a sprawling Buddhist complex and UNESCO World Heritage Center. Here, an adventurous Aquarius can gaze in wonder upon ancient history, get lost while wandering amongst ruins, and receive a sense of spiritual awe. The Sofitel Angkor Phokeethra Golf & Spa Resort is one of the finest hotels in the largely rural area, and it's very comfortably priced. As of press time, the country is open to U.S. travelers but requires you to pay a hefty travel deposit upon arrival and purchase a local health insurance package.
12.Pisces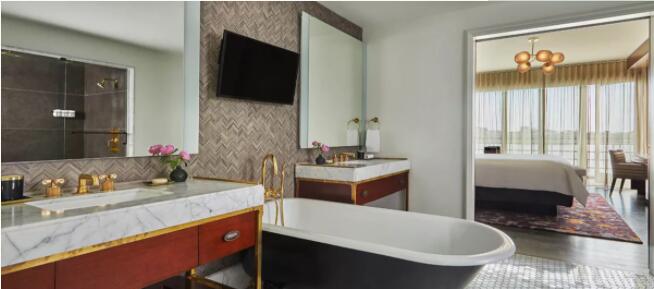 "Pisces spent a lot of time in their heads during the pandemic, thinking about the past, worrying over the future, and trying to escape the uncertainty of the present," Lettman tells me. While that probably describes most of us, Pisces are more in need of a relaxing holiday than anyone.
Where to Stay: Sagamore Pendry Baltimore, Baltimore, Maryland
Why a Pisces Will Love It: International travel might still seem a bit too daunting for the cautious Pisces, which is fine because there's plenty to see in this seaport city. The hotel has a maritime feel to it that's reminiscent of a luxury ocean liner, and it has a beautiful seasonal outdoor pool, making it the perfect place for water babies to unwind and wash the pandemic away.