The Ideal Cake Stands for Your Special Occasions
In this article, we will guide you through the process of choosing the perfect cake stands for your special occasions. Whether you're planning a wedding, birthday party, or any other celebration, the right cake stand can enhance the presentation of your desserts and add a touch of elegance to your event.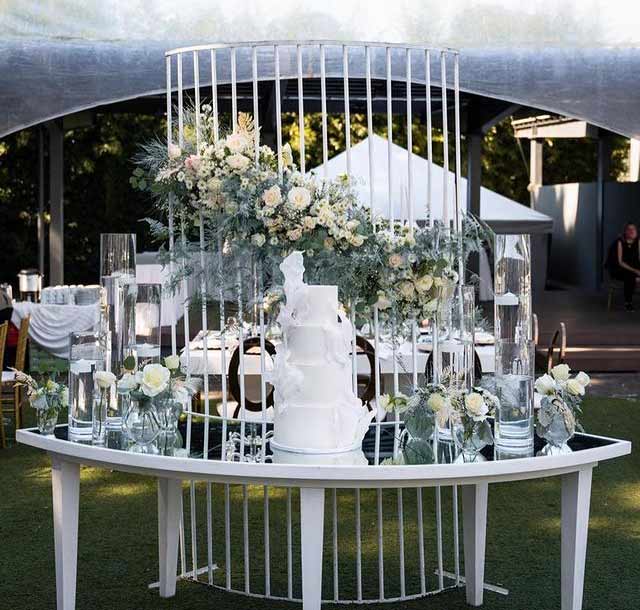 Consider the Event Theme:
Start by considering the overall theme or style of your event. Whether it's a rustic outdoor wedding, a modern and sleek birthday party, or a vintage-inspired celebration, the cake stand should align with the aesthetic you want to create. Opt for materials, colors, and designs that complement your event theme and decor.
Size and Shape Matters:
Next, consider the size and shape of the cake stand. Determine the diameter and height that will best showcase your cake or desserts. Ensure that the cake stand is proportionate to the size of your dessert and the space available. For multi-tiered cakes, choose a stand that can accommodate the different cake sizes and tiers securely.
Material Selection:
Cake stands come in various materials, each offering a distinct look and feel. Consider the overall style and ambiance of your event when choosing the material. Elegant and timeless options include glass or crystal stands, while sleek and contemporary events may benefit from acrylic or metal stands. Wooden stands add a rustic touch, while ceramic stands offer versatility and a classic appeal.
Stability and Support:
When selecting a cake stand, prioritize stability and support. Look for stands with a solid and sturdy base to ensure your cake remains secure and level. Pay attention to the weight capacity of the stand to ensure it can support the weight of your cake or desserts. A stable and reliable cake stand will give you peace of mind throughout your event.
Decorative Elements:
Consider whether you want a cake stand with decorative elements or a more minimalistic design. Some stands feature intricate patterns, engraved details, or embellishments that can add a touch of sophistication to your dessert display. However, if you prefer a simpler and understated look, opt for a clean and sleek design that allows your cake or desserts to be the focal point.
Reusability and Storage:
Investing in cake stands that are reusable and easy to store is a practical choice. Look for stands that can be disassembled or stacked for convenient storage. Additionally, choose stands that can be repurposed for other occasions or as decorative pieces in your home. This way, you can make the most of your investment and use the stands for future events or everyday use.
Conclusion:
Selecting the perfect cake stands for your special occasions involves considering the event theme, size and shape, material, stability, decorative elements, reusability, and storage. By paying attention to these factors, you can choose cake stands that enhance the visual appeal of your desserts and create a beautiful and memorable centerpiece for your event. Enjoy the process of finding the ideal cake stands that perfectly complement your occasion and make a statement at your celebration.
---
Related article: Incorporating Cake Stands into Your Event Decor
Need to order wedding furniture? Welcome to contact!
Please follow our Instagram or Facebook to get more latest news.