Planning the Perfect Summer Wedding: 10 Essential Steps
Planning a summer wedding comes with its own unique set of considerations and opportunities. With the warm weather and abundance of natural beauty, summer provides the perfect backdrop for a memorable celebration of love. In this article, we will guide you through the 10 essential steps to create the perfect summer wedding. From selecting the ideal venue to incorporating seasonal elements, these steps will help you plan a wedding that embraces the essence of summer and leaves a lasting impression on both you and your guests.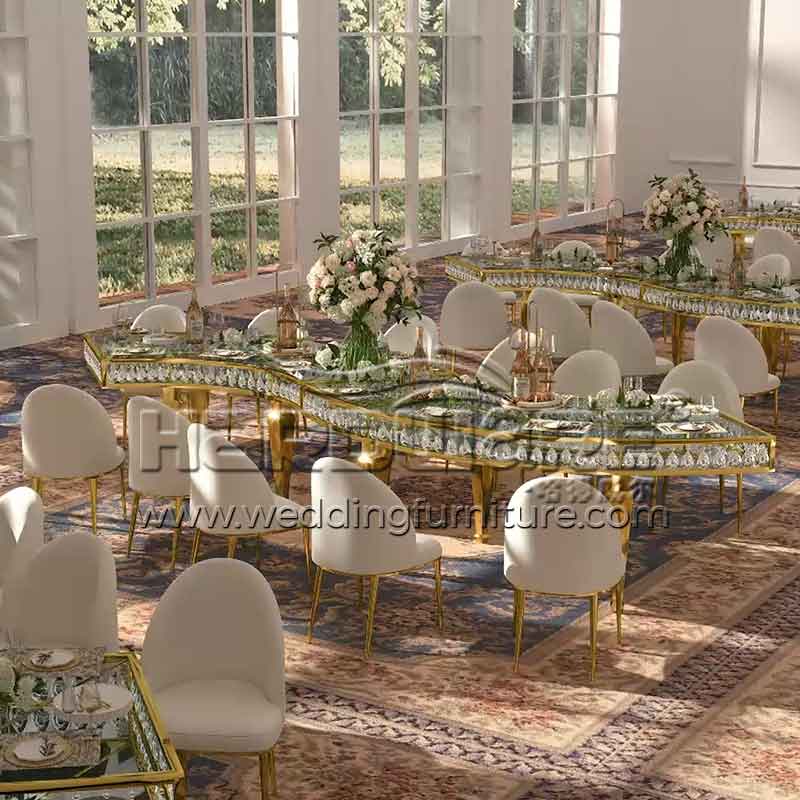 Set a Date and Choose a Venue:
Begin by selecting a date that captures the essence of summer and works well for you and your partner. Consider outdoor venues, such as gardens, beachside locations, or charming vineyards, that showcase the beauty of the season. Ensure the venue offers suitable accommodations for both the ceremony and reception, with ample space for your desired guest count.
Embrace the Colors of Summer:
Incorporate a vibrant and refreshing color palette that reflects the vibrancy of summer. Think of pastel shades, cheerful yellows, soft pinks, and hints of green. These colors will infuse your wedding with a joyful and romantic atmosphere.
Plan for Comfort:
As summer weddings can be warm, ensure the comfort of your guests. Provide shaded areas, fans, and refreshing beverages to keep everyone cool and hydrated throughout the celebration. Consider offering stylish parasols or hand fans as both practical accessories and delightful wedding favors.
Choose Seasonal Flowers:
Select blooms that are in season during the summer months. From roses and sunflowers to hydrangeas and dahlias, the options are plentiful. Incorporate these flowers into your bouquets, centerpieces, and floral arrangements to infuse your wedding with the beauty of the season.
Opt for Light and Airy Fabrics:
When selecting your wedding attire, choose lightweight fabrics that will keep you comfortable in the summer heat. Consider flowy chiffon or breathable linen for the bride and groom, and advise your bridal party to opt for lightweight dresses and suits.
Embrace Outdoor Ceremonies:
Take advantage of the pleasant weather and consider hosting your ceremony outdoors. Whether it's a garden, a waterfront setting, or a picturesque park, an outdoor ceremony adds a touch of natural beauty and creates a romantic ambiance.
Incorporate Seasonal Cuisine:
Craft a menu that highlights the flavors of summer. Fresh salads, grilled seafood, and refreshing fruit-based desserts are excellent choices. Work with your caterer to curate a menu that embraces the season and satisfies your guests' taste buds.
Enhance with Summer Decor:
Infuse your wedding decor with elements that evoke the essence of summer. Think fairy lights, lanterns, and candles for an enchanting evening atmosphere. Use natural elements like seashells, driftwood, or floral garlands to add a touch of seasonal charm.
Plan for Evening Entertainment:
As the sun sets, keep the celebration going with entertainment that suits the summer mood. Whether it's a live band playing lively tunes or a DJ spinning summer hits, ensure your guests are entertained and in high spirits throughout the evening.
Capture the Memories:
Hire a professional photographer who can skillfully capture the magic of your summer wedding. From the golden hour shots to candid moments, preserve the memories of your special day for a lifetime.
Conclusion:
By following these 10 essential steps, you can plan the perfect summer wedding that showcases the beauty and charm of the season. From selecting a dreamy venue to embracing the colors and flavors of summer, every detail will contribute to an unforgettable celebration of love. Embrace the warmth, joy, and natural splendor of the season as you create cherished memories on your special day.
---
Related article: Sweetheart Table Ideas: Romantic Space for Bride and Groom
Need to order wedding furniture? Welcome to contact!
Please follow our Instagram or Facebook to get more latest news.