Have a Rehearsal Dinner-5 Reasons Why You Should
Is a rehearsal dinner important?
Weddings have lots of moving parts! And the success of the day relies on everything flowing smoothly and on schedule. Hosting a rehearsal dinner is a good opportunity to get everybody on the same page without confusion about their roles and responsibilities.
How much do rehearsal dinners cost?
We know that weddings are crazy expensive and the last thing you want to do is shell out more money, however, rehearsal dinners don't need to be expensive to host. You can host a quick get-together and make it as formal or as informal as you would like. The cost of the rehearsal dinner comes down to how much you or your hosts can afford. The great thing about this is, regardless of the budget, it will still have the same positive effect on your big day.
If you are not convinced yet, here are five reasons why we think it's a great idea to have a rehearsal dinner.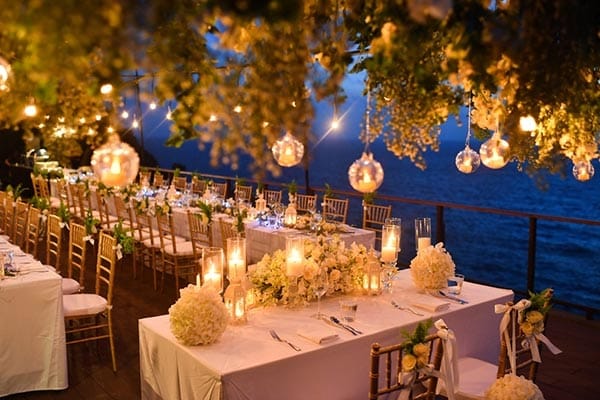 Get that schedule finalized!
Sometimes you just don't know how smoothly things are going to go until you actually attempt to do them. That's why rehearsal dinners are the perfect way to test the waters and make sure everything goes off without a hitch. Getting a feel for the layout of the venue will help to coordinate the walking distance between important areas and to help you get familiar with what you can expect your day to be like.
If you have a planner, a month of coordinator, or someone helping you with the logistics of the day, they will most likely oversee the entire rehearsal so you can confidently take that extra worry off of your plate.
Questions anyone?
Not everybody's familiar with being in a wedding and all the rules that go along with it. That's why a rehearsal dinner is the perfect time to bring up questions that your officiant, bridesmaids, vendors, or other family members might have. Many times, questions arise at the moment that they may not have thought to ask otherwise.
Wedding party meets & greet!
Chances are most of your wedding party doesn't know each other outside of your wedding and many of them might be from out of town. Getting everyone together for dinner is a perfect opportunity to break the ice and allow them to mingle. They can also exchange numbers in case they need to contact each other.
Thank them with gifts.
Who DOESN'T love gifts?!? Rehearsal dinners are the best time to hand out any gifts you may have purchased for your wedding party. What better way to thank them by giving them something personalized and fun they can cherish for years to come? This is also the perfect time to gift your bridesmaids any jewelry that you would like them to wear on your big day. Another fun idea is for the groomsmen to get matching socks or personalized flasks as a fun prop for photos for the wedding day. It's also a great time to thank your parents with a special gift for all they have done.
Practice makes perfect!
If you have lots of kids at your wedding, this is the perfect time to show them what is expected of them. It's also a great time to show the adults that may need the extra reinforcement as well. Giving everyone a quick rundown will save lots of time and unnecessary confusion on your big day.
Do you have any questions about having a rehearsal dinner? We would love to hear about them in the comments below.
Related article: Safety Operational Tips for Moving Banquet Tables
Need to order wedding furniture? Welcome to contact!
Please follow our Instagram or Facebook to get more latest news.