Dinner Event Styling Tips
Organising a large-scale gala dinner can often seem like a daunting task, and sometimes the décor can be the hardest element to decide on because there are so many components to consider and so many options to choose from. Below are our top 5 event styling tips and tricks for your next gala dinner.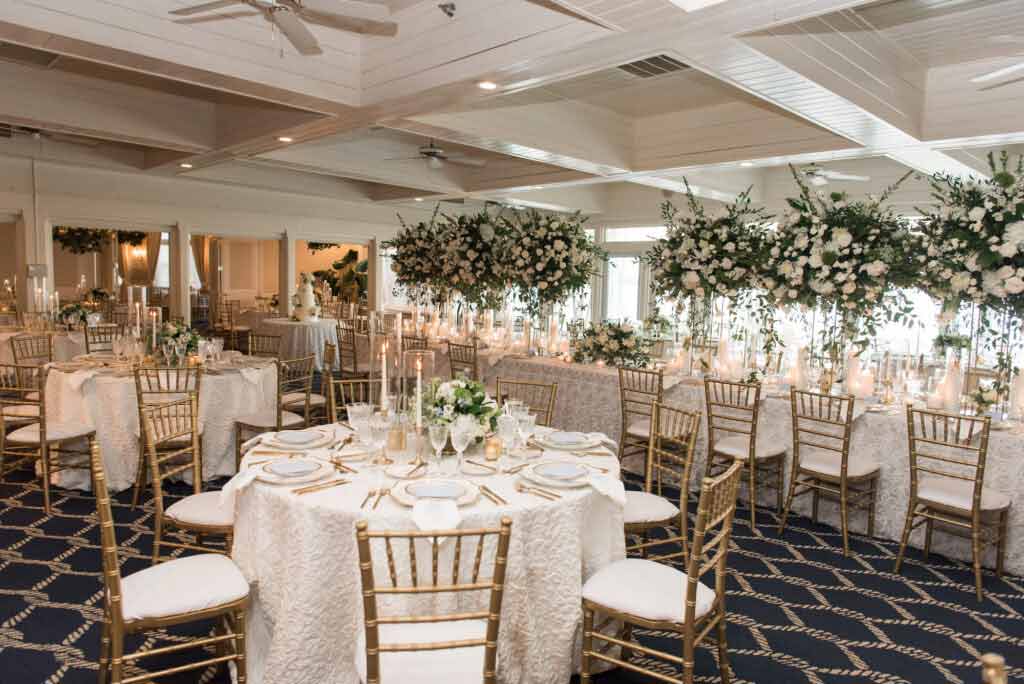 1. Select a venue that suits your theme or a theme that suits your venue
– The easiest way to make the most of your budget is by picking a venue that has a shell that suits your theme or selecting a theme that works with the colour palette and décor of the venue. Although we adore transforming a space in an unexpected way, most venues will lend themselves to a particular look or feel and if you can work within this framework your budget will stretch a lot further.
2. Don't neglect the entrance!
– Although guests spend a minimal amount of time registering and entering the venue, the entrance sets the tone for the space. Don't forget to give your entry a bit of love even if it's a simple reveal drape and a red carpet, or a huge floral installation and walkway. Make the entryway magical!
3. Don't be afraid to mix colours and textures
– A mixture of colours and textures takes a gala dinner centrepiece from average to interesting. Mix metals, petals and fabrics to offer a feast for the eyes. Variation draws the eye across the room or tables so it is important to have more than one point of interest. If you are colour-blocking or going for more of a monochromatic look make sure that you have a nice blend of textures to still keep the centrepiece interesting.
4. Keep guests' sight line in mind
– If a presentation or awards are a key part of your gala dinner make sure guests in the back of the room will have as clear of a sight line as those at the front. If you are going for a tall centrepiece select something that is slender in the middle such as a candelabra or tapered vase, or if you have more than 60 tables aim for something that sits below 35cm as this will ensure that everyone can see the stage/presentation area clearly.
5. Mood lighting
– Never underestimate the power of mood lighting! The mood of a space dramatically changes once it becomes dark outside so make sure you know what kind of lighting is available within the venue, and what extras you might need overhead or on the tables to create the look and feel you desire for your event. Up-lights, candles, chandeliers and other styling elements can make a huge difference in how guests experience the space and the beautiful tablescape on the night.
---
Related article: Outdoor Wedding Themes
Need to order wedding furniture? Welcome to contact!
Please follow our Instagram or Facebook to get more latest news.