Best Sofa Set Designs for Wedding Season 2023
A living room is a place in your home where family and friends gather to meet, rest and be entertained. A well designed living room is not only welcoming but provides adequate space for the right amount of people, allowing for great conversations, meetups and more. It is also a great first impression of your home to guests and sets the tone for the look of your entire space.
If you're moving into a new home, now is the time to plan. Only Wedding Furniture offers the best sofa set designs for wedding season 2023, offering a variety of pieces to match every home's space and style. So choose from our range of contemporary and elegant sofas to create a space that reflects your style and personality.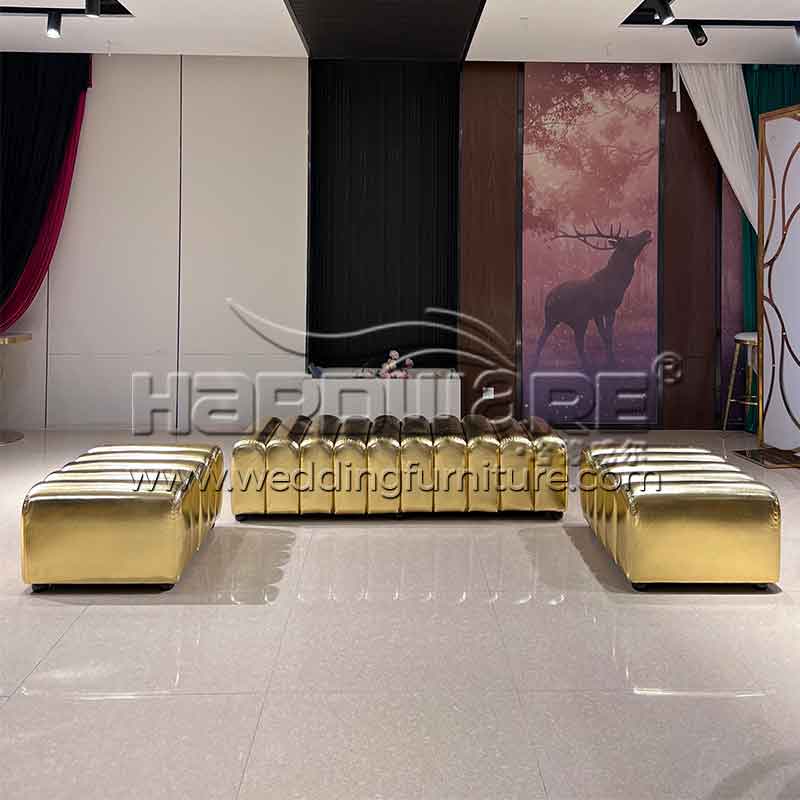 How do you choose the ideal sofa set style?
Choosing the right sofa set depends on many factors, including size, materials, designs, color and more. Before you make your decision, always consider the following:
How much space do you have and how many people are you making place for? This will help you decide between 1, 2 or 3 seater sofa configurations (or a combination of them). You can also consider sectional or l-shaped sofas or even sofa beds and recliners.
Does the color, fabric, size, and design match the style of your room?
Are you getting the best value for price in terms of materials and durability?
Most Trusted Sofa Set Designs Available Only at Wedding Furniture
As China's most trusted furniture brand, Wedding Furniture offers a wide variety of elegant sofa sets such as lounge sofas, sofa beds, sectional sofas, recliners and much more. All our sofa set designs are available in a variety of finishes, fabrics, materials, sizes and styles making it easy to pick the one that best matches your interior space and look.
In case you are finding it difficult to select the one that is right for your home, we encourage you to visit our showroom and experience our sofa displays to help you make your decision. Our trained team of expert staff is also available to guide you in making the right choice for your home.
Choose us for the Most Affordable and Exquisite Sofa Set Designs
Furniture shopping can be an expensive ordeal so it is important to find furniture that delivers the highest value against the price. Only we offer a range of sofa sets that promise long-term style, variety, durability and quality with the added benefit of unmatched affordability.
Whether you're setting up a new home or redecorating an existing one, Wedding Furniture's range of sofas allows you to select the package that suits your space while saving you money. Furthermore, our wedding packages are designed to help you save by offering amazing discounts on every item you add on. For example, purchasing a single sofa seater can save you up to 8%, whereas a combination of a 2 & 3-seater can save you up to 10%. Make it a complete sofa set with a 1, 2, & 3 seaters and save as much as 12%! The more you buy, the more you save!
For more information regarding our wedding furniture packages, call +86 189 3433 6888 and our expert representatives can guide you in creating the package that's best for you.
Related article: Welcome Party Details Your Guests Won't Forget
Need to order wedding furniture? Welcome to contact!
Please follow our Instagram or Facebook to get more latest news.