All About Ghost Chairs
While Halloween might be a more appropriate time to talk about Ghost Chairs, we can't help but highlight these trending chairs.
We know that when it comes to choosing ceremony and reception seating for your venue or party rental company, the options are endless. With chairs ranging from your standard resin folding chairs to cross back chairs.
If you're looking for a modern seating choice with versatility, you can't go wrong with the ghost chair.
A Clear View
The ghost chair's transparency is of its best quality, as it works marvelously outdoor and equally well in both traditional and contemporary indoor venues.
Often at seated dinner receptions, chairs can quickly use up a lot of space and as a result, make a space appear crowded. Ghost chairs may not take up any less physical space. But they give the illusion that they do, allowing the venue or outdoor space to feel more open and appealing to the eye.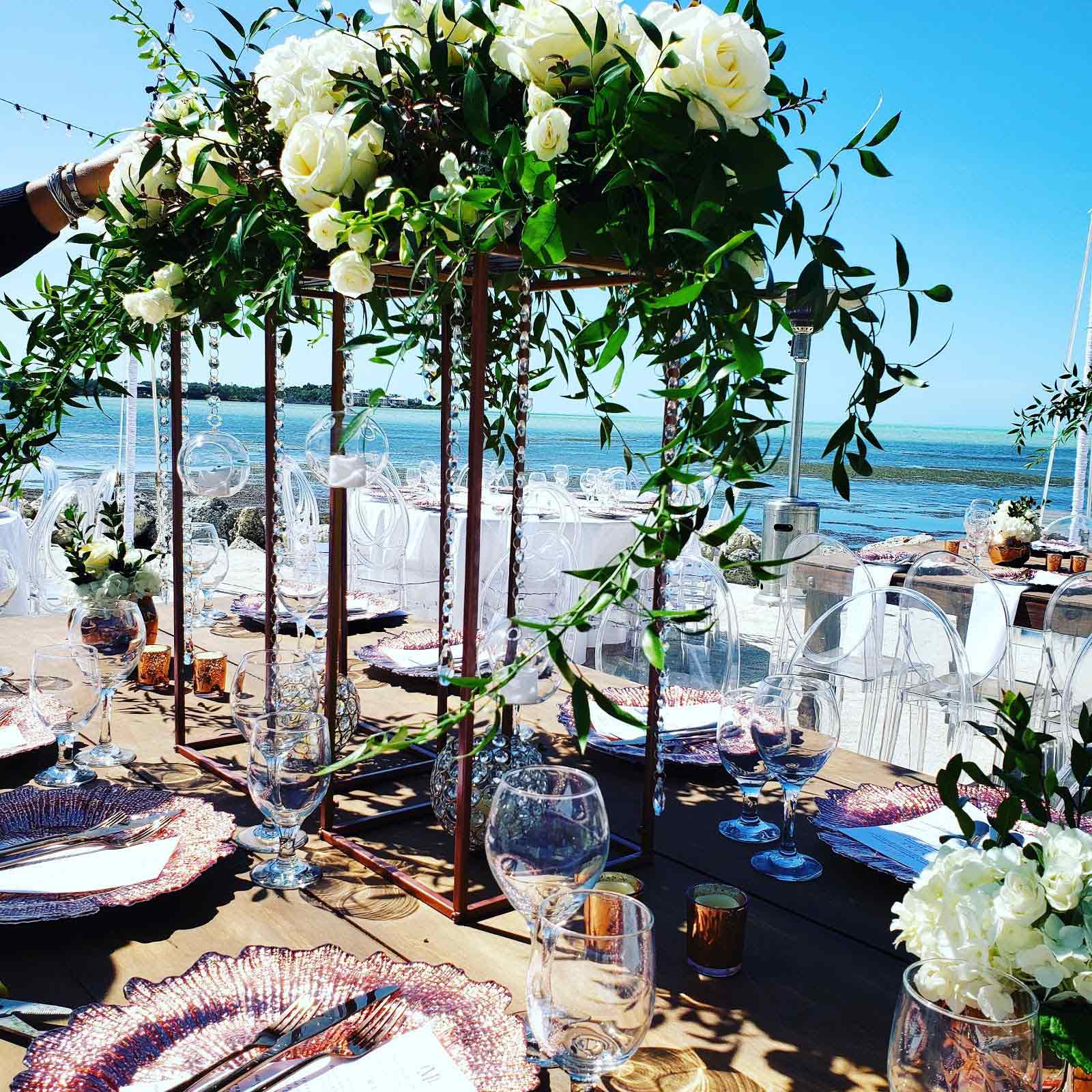 Popular Wedding Furniture Ghost Chairs
Now that you've gotten into the ghost chair spirit, we thought we'd share a few wedding events ghost chairs our customers are raving about.
The Sophia Chair
Of our ghost chairs, the Sofia Chair is the most unique with its UV protection and it comes in 3 different transparent colors.
Whether it be a shade of smoke grey, beautiful amber or the standard clear coat, the Sofia Chair can blend into any setting.
Although they appear delicate, the Sofia chair is made of durable Polycarbonate and meant to withstand the rigors of event season.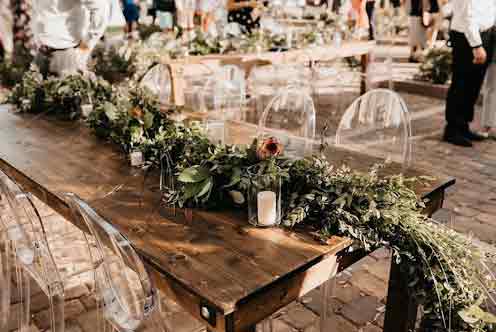 Ghost Chair with Arms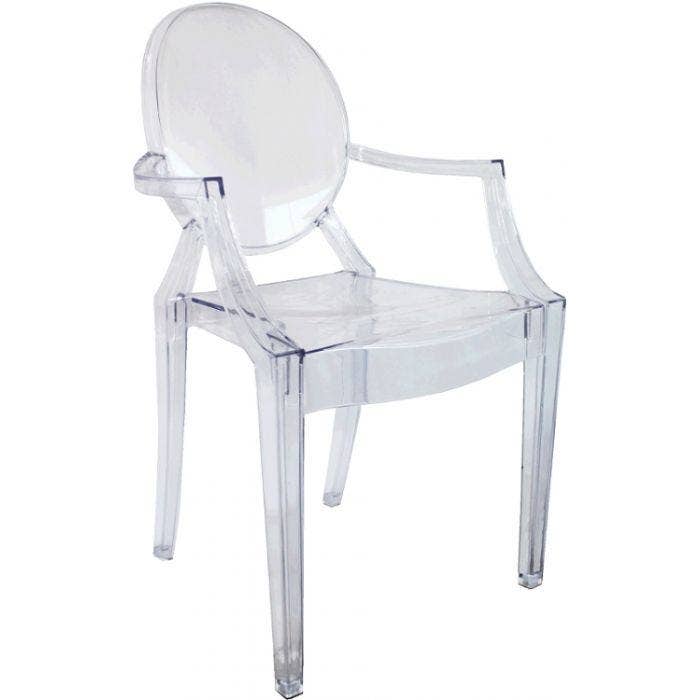 Similar to the Sophia Chair but with arms, these are the standard for clear event chairs.
The Ghost Chair with Arms is constructed from durable polycarbonate and features a transparent crystal finish.
Each chair is UV protected making it great for indoor and outdoor use.
What makes this clear chair unique is the large seat, comfort-flex back and non-marking feet.
Clear Chiavari Resin Chair
The classic resin Chiavari chair is now available in clear, adding a contemporary twist to the classic and popular seating option.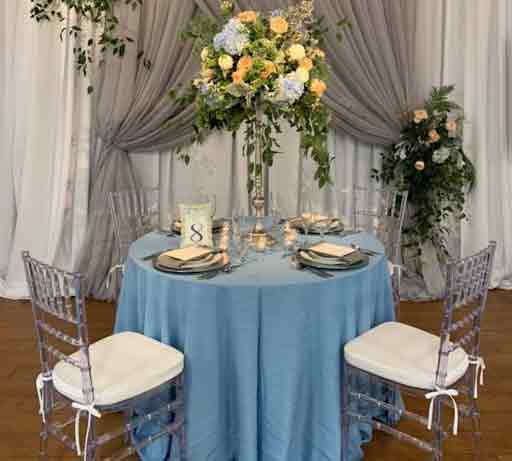 Resin Chiavari chairs are already a great alternative to traditional wood Chiavari chairs for their durability. But this clear version ensures that it will stand out from the rest of your Chiavari chair inventory and from your competitors.
Like our Wood Chiavari Chairs, they come fully assembled and can stack 7-9 high to maximize warehouse space and make for easy transport. Each chair comes with a free Chiavari cushion included.
Related article: The Chameleon Chair
Need to order wedding furniture? Welcome to contact!
Please follow our Instagram or Facebook to get more latest news.