Wedding Trends of 2024
As we step into the year 2024, the world of weddings is embracing fresh and exciting trends that promise to make nuptials more enchanting than ever. Couples are redefining traditions, incorporating technology, and infusing personal touches into their big day. We'll take a closer look at the wedding trends that are set to define 2024, from unique decor to sustainable choices and everything in between.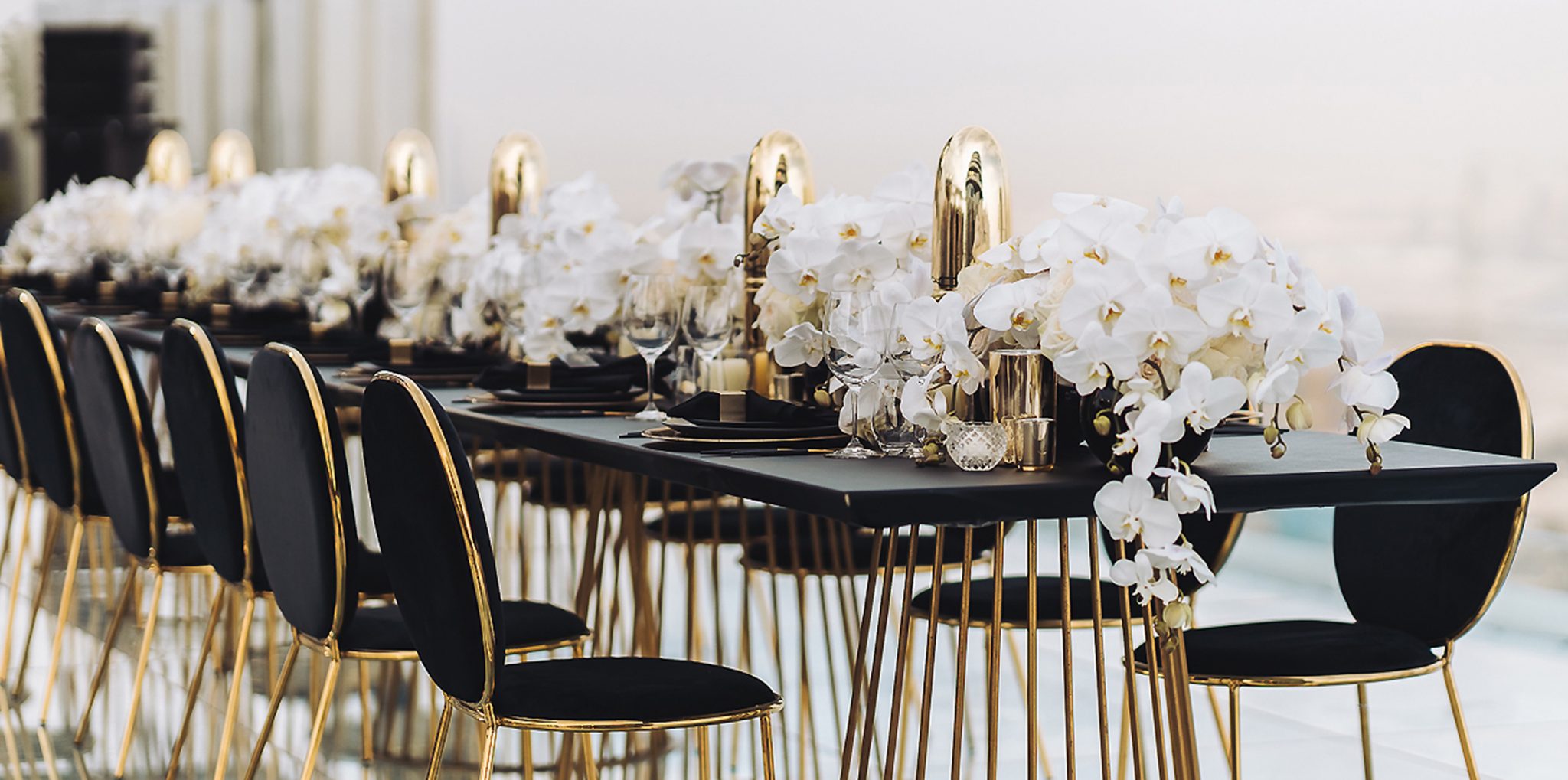 Sustainable Celebrations:
Eco-conscious weddings are on the rise, with couples making environmentally friendly choices. Sustainable decor, locally sourced cuisine, and zero-waste initiatives are at the forefront. From biodegradable confetti to plantable wedding favors, sustainability is a top priority.
Intimate Micro-Weddings:
While grand celebrations still have their place, micro-weddings are becoming increasingly popular. These smaller gatherings allow couples to focus on creating meaningful connections with their closest loved ones.
Tech-Enhanced Experiences:
Technology continues to play a significant role in weddings. Live streaming for remote guests, virtual reality wedding tours, and AI-powered wedding planners are some of the tech trends that are taking center stage.
Bold and Vibrant Colors:
Couples are gravitating towards bold and vibrant color palettes, departing from traditional pastels. Jewel tones, deep blues, and rich reds are making a statement in wedding decor, attire, and floral arrangements.
Interactive Food and Drink Stations:
Food and drink experiences are becoming interactive and playful. Couples are opting for build-your-own food stations, signature cocktails, and chef-attended cooking demonstrations.
Multi-Day Celebrations:
Many couples are extending their celebrations into multi-day events. Rehearsal dinners, welcome parties, and post-wedding brunches allow for more time with loved ones and create lasting memories.
Personalized Wedding Websites:
Custom wedding websites are gaining popularity for streamlining guest communication and sharing important details. They often include RSVP forms, accommodation information, and photo galleries.
Cultural and Fusion Weddings:
Couples are celebrating their diverse backgrounds with cultural and fusion weddings. Incorporating customs and traditions from different cultures creates a rich and inclusive experience.
Non-Traditional Venues:
Wedding venues are becoming more diverse, with couples choosing unique locations like art galleries, botanical gardens, and historical landmarks to make their day truly one-of-a-kind.
Sustainable Fashion:
Sustainable fashion choices are influencing wedding attire. Vintage and upcycled wedding gowns, as well as attire made from eco-friendly materials, are gaining popularity.
Wedding Trends of 2024
As we embrace the wedding trends of 2024, it's clear that couples are focused on creating unique, sustainable, and tech-savvy celebrations that reflect their personalities and values. Whether it's an intimate micro-wedding, a tech-enhanced experience, or a multi-day celebration, the wedding landscape is evolving to cater to the diverse preferences of today's couples. The key to a memorable wedding in 2024 is embracing the trends that resonate most with you and your partner, ensuring a day filled with love, joy, and personal touches.
---
Related article: HARDWARE FURNITURE
Need to order wedding furniture? Welcome to contact!
Please follow our Instagram or Facebook to get more latest news.