Unveiling the Enchanting Wedding Venues in Los Angeles
Los Angeles, with its stunning landscapes, picturesque beaches, and glamorous charm, has become a sought-after destination for couples seeking a dream wedding. In this blog post, we will explore some of the most popular wedding venues in Los Angeles, each offering its own unique ambiance and breathtaking backdrop. Let's embark on a virtual tour of these enchanting locations that are sure to make your special day truly memorable.
The Greystone Mansion:
Nestled in the heart of Beverly Hills, the Greystone Mansion boasts exquisite architecture and lush gardens. This historic estate offers an elegant and timeless setting for your wedding, with its grand staircase, manicured lawns, and breathtaking views. Say your vows in the romantic courtyard or host a glamorous reception in the opulent ballroom.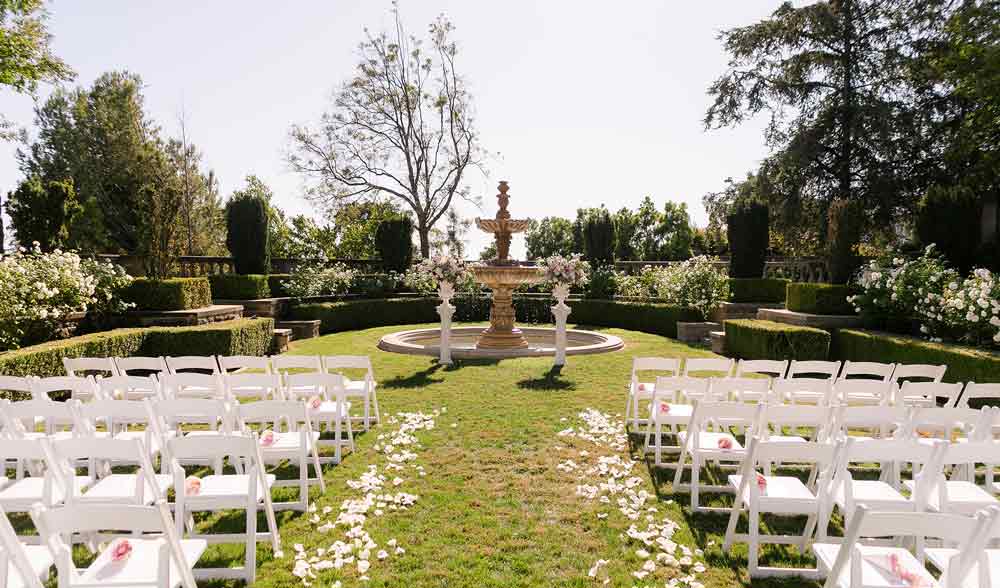 The Fig House:
Located in the vibrant neighborhood of Highland Park, The Fig House is a hip and stylish venue that combines modern aesthetics with botanical charm. The lush outdoor garden and stylish indoor spaces create a versatile backdrop for both intimate gatherings and lavish celebrations. The venue's vibrant colors and unique design elements provide a contemporary and Instagram-worthy setting.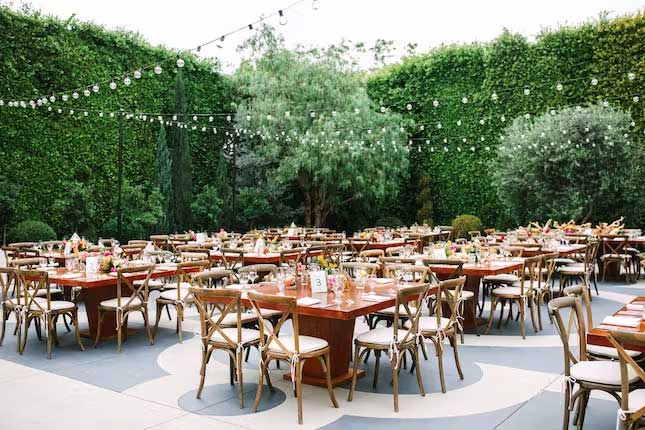 The Adamson House:
For couples seeking a beachfront wedding, The Adamson House in Malibu is an idyllic choice. This Spanish Colonial Revival mansion is nestled on the beautiful Malibu Lagoon State Beach. The venue offers stunning ocean views, lush gardens, and a historic tile courtyard. Exchange vows with the sound of crashing waves as your backdrop and captures unforgettable photos on the sandy beach.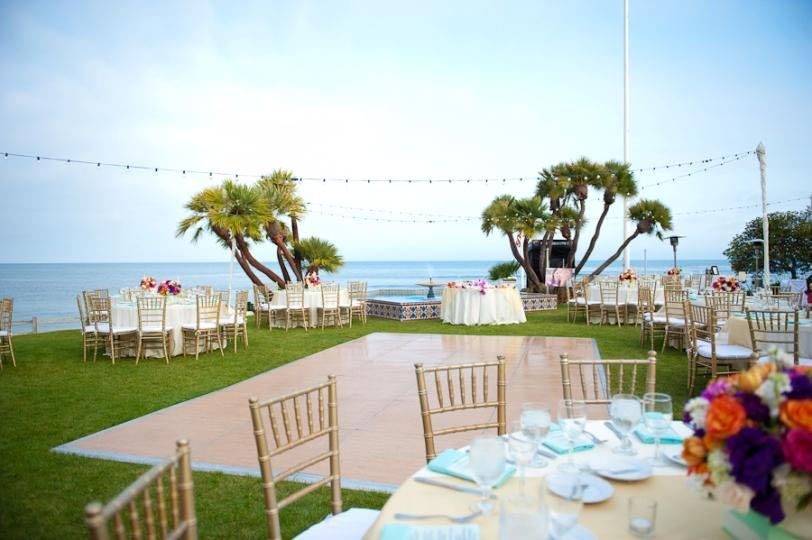 The Carondelet House:
Located in downtown Los Angeles, The Carondelet House is a hidden gem with its elegant European-inspired architecture and vintage charm. The venue features exposed brick walls, romantic courtyards, and a beautiful indoor ballroom with high ceilings and chandeliers. This intimate and sophisticated space sets the stage for a truly enchanting wedding experience.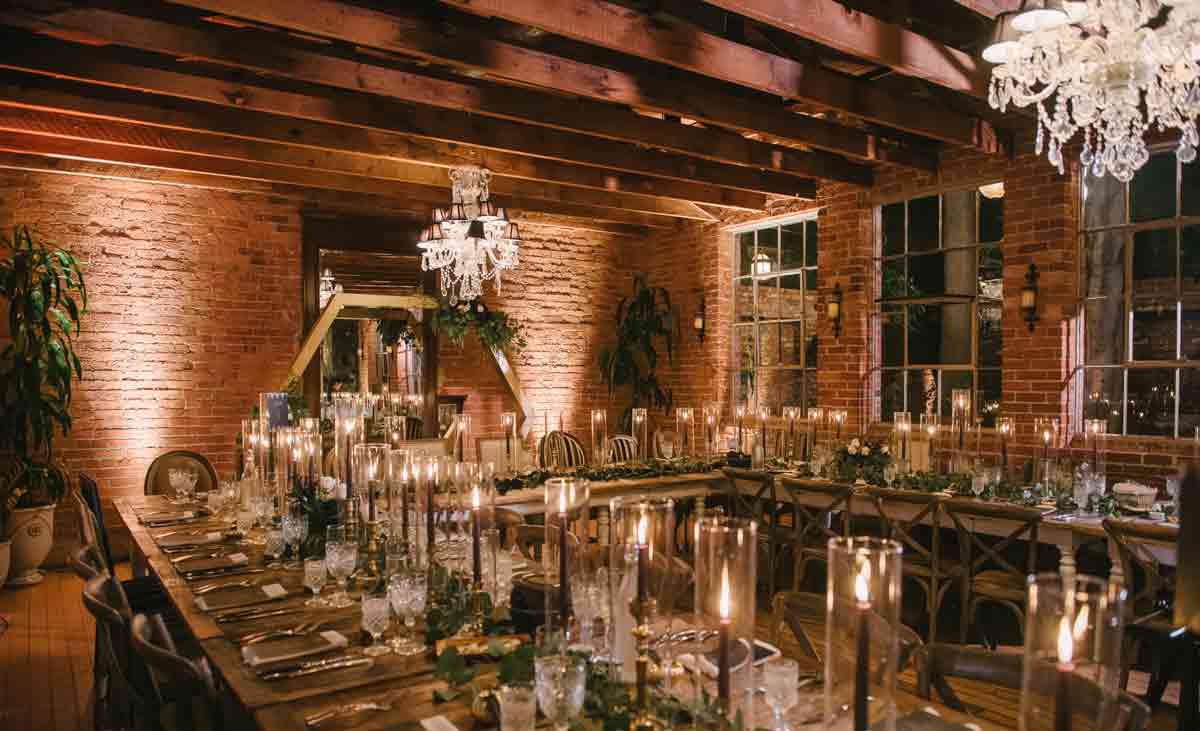 Saddlerock Ranch:
Situated in the scenic Malibu mountains, Saddlerock Ranch offers a rustic and picturesque setting for outdoor weddings. The venue encompasses sprawling vineyards, majestic oak trees, and serene lakes. Exchange vows under a charming gazebo, enjoy a wine-tasting experience, and celebrate with your loved ones in a breathtaking natural landscape.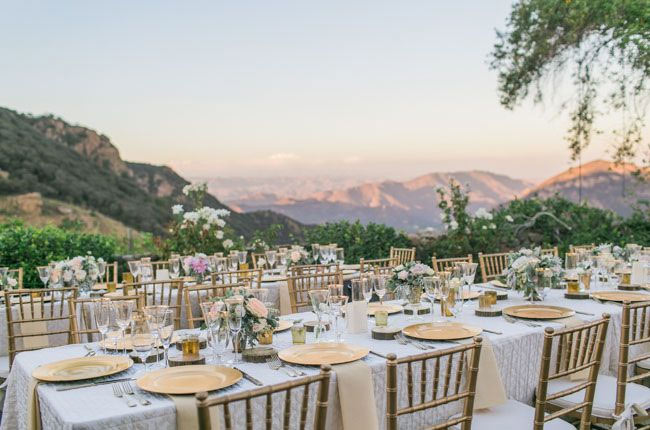 Conclusion:
Los Angeles provides an array of stunning wedding venues that cater to various themes and preferences. Whether you envision a grand affair or an intimate gathering, these enchanting locations offer the perfect backdrop for your dream wedding. From historic mansions to beachfront estates and picturesque vineyards, the possibilities are endless in the City of Angels. Your special day in Los Angeles is bound to be unforgettable, surrounded by beautiful scenery and the glamour this city exudes.
---
Related article: Key Considerations for Wedding Venue Décor
Need to order wedding furniture? Welcome to contact!
Please follow our Instagram or Facebook to get more latest news.