Ten perks of winter weddings
Most couples choose to have their wedding in either spring, summer or autumn. If you're wanting to be a bit different, then why not have a dreamy winter wedding! There are plenty of benefits of a winter wedding including these 10 perks!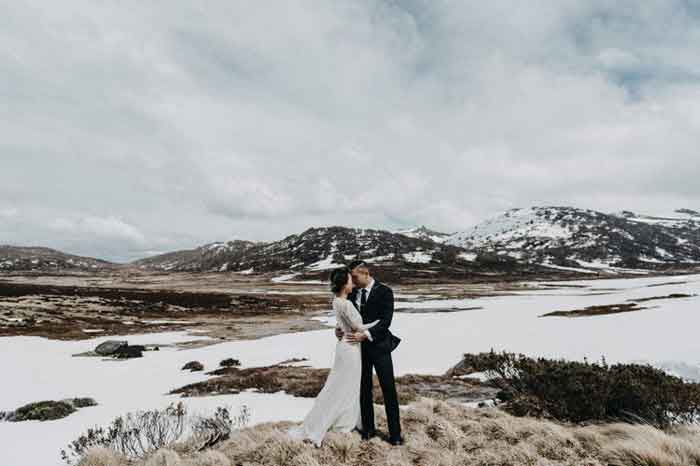 COST CONSIDERATION…
This is definitely one of the biggest reasons to consider a winter wedding! You're going to be able to save so much money by having an off-peak celebration. Getting married is going to be expensive, so this is a great way to save some serious money. Prices do tend to drop during off-peak season, and every little bit counts!
THE ULTIMATE MEMORIES…
If your wedding is located in a snowy destination, then you will be able to take some truly breathtaking photos! A white backdrop will allow you to create a true winter wonderland. If you don't have snow, then don't worry! You can still create a winter feel with a more natural backdrop.
SOMETHING A LITTLE DIFFERENT…
Majority of people have their weddings in the warmer months, so guess what that means? It means that everyone will remember your unique winter wedding! Having a cooler wedding gives you new options for decor, activities, and experience, meaning it will be truly special. It also gives your guests something to look forward to, as your wedding won't be back to back with everyone else's.
VENDOR AVAILABILITY…
This one is a massive stress saver! Obviously, at peak season, you'll be calling around vendors, trying to find someone that's available. This isn't always an easy task, especially if your wedding is in the next 12 months. With a winter wedding, none of that is a hassle! Vendors will generally have more availability, giving you more options and less stress.
GLAM PERKS…
The beauty of winter is that your makeup is more likely to stay flawless all day long (minus the lipstick touch-ups)! The humidity and sun in summer can make it trickier for makeup to stay in place. In winter, there will be less stress! Winter weddings may also mean moodier colour schemes, meaning there are even more makeup options that will suit your wedding style!
KEEPING COOL…
Again, the cooler weather will really come to your advantage with this! There's nothing worse than feeling overheated or all hot and sweaty on your big day, whether it be because of the weather or your nerves. This definitely won't happen during a winter wedding!
MORE GUESTS…
Wedding season can be a bit crazy sometimes! With so many events on, weekends definitely fill up fast. Of course this means that some people won't be able to attend your special day, which is the worst! A winter wedding means that you can have the majority of your loved ones with you for the special day! Most guests have less on and aren't travelling around that time of year.
SUMMER TRIP…
After reading all these benefits, you can definitely see why a winter wedding is a great option! What if you two are summer people though?! Don't worry, you can always have a warmer honeymoon so that you still have a chance to soak up some sun. This way, you get the benefits of a winter wedding AND you'll be able to enjoy a warmer climate as a couple. Its the best of both worlds!
LONG SLEEVE STYLE…
Winter gives you so much flexibility in terms of style! You can pick a long-sleeve dress without stressing about getting too hot. You can also add a colourful faux fur coat to make your dress stand out in the photos. The options are endless here!
THE ROMANCE OF IT ALL…
The winter season is definitely a romantic one! Something about the glistening snow and icy cold scenery just adds a sense of endearing charm. You'll definitely look back at your wedding photos and remember how unique the day was. It'll be much more memorable for your guests too!
Related article: Country wedding venue
Need to order wedding furniture? Welcome to contact!
Please follow our Instagram or Facebook to get more latest news.